Philips LED Scene Switch Light Bulb E27 | 6.5W / 9W | Dimmable A19 2 / 3 steps
Commercial Tax Invoice Same Day Dispatch 3 Year Warranty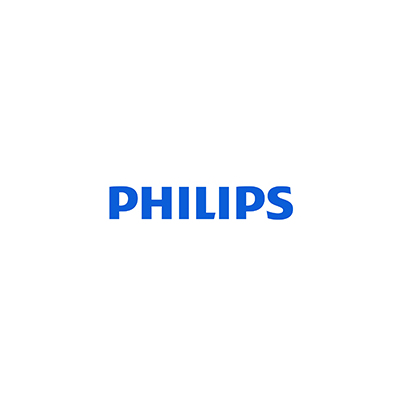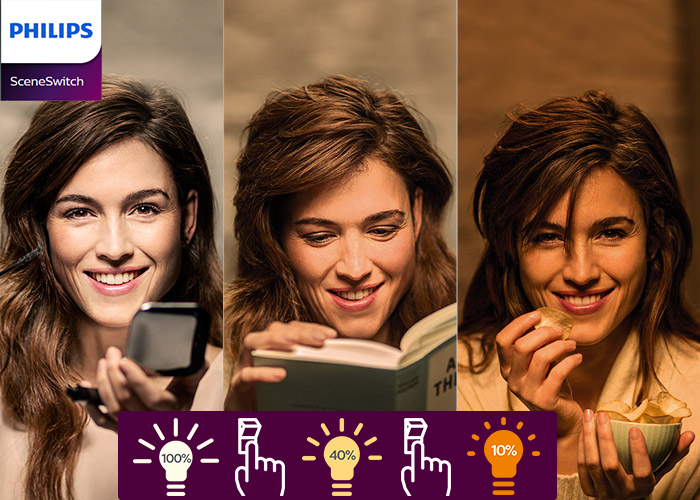 Switch the light, set the scene
Create your own scene with one bulb, by simply using your existing switch.

Unlike standard LED??, these Philips bulbs offer multiple settings without needing to install a dimmer.
Three light settings
This allows you to switch from functional lighting to natural light and to a cosy warm glow.

Simply plug and play.

No dimmer or additional installation needed.

Works with your existing light switch on the wall.
??uto Memory - built-in chip
The lamp can memorise your last setting automatically if the switch is turned off for longer than 6 seconds.
Reset - Multiple lamp synchronisation
If multiple lamps are used and they are no longer synchronised, simply toggle the switch

(turn it on and off again within 1 second) to restore the lamps to the default factory setting.
Non-dimmable
This lamp is not suitable for use with dimmers.

If used on a dimmer please set the dimmer setting to 100% brightness

Wattage

6W 2 Steps Dimm

9W 3 Steps Dimm

Input

Voltage

AC 220~240V

AC 220~240V

Output(Lumen)

800/80

1000/320/80

80

>80

>80

Heat Sink

Aluminium

Aluminium

Dimension

86 x 46mm

111 x 61mm

Colour Temperature

5500K

5500K

Life Span

15000H

15000H

Factory Warranty

3 Years

3 Years

Socket Size

E27

E27
Lectory offers 3 -years manufacturer's warranty on Philips LED products.

We will take care of the faulty issue by sending out replacement bulb once a defect on the product is confirmed.

If your item develops a fault within 3 years from the delivery date, please contact our support specialist through phone or email.

one of our advisors from the support team will be happy to assist you further.
(Please find the contact detail from our eBay Store Main page > Contact Us)