Xiaomi Mijia Smart Door Lock - 3D Fingerprint lock | NFC Bluetooth Unlock
Product Information
This item is discontinued by the manufacturer.
Own it now, pay later
New 3D Xiaomi Mijia Smart Door Lock Smart lock Fingerprint Password NFC Bluetooth Unlock Detect Alarm Work Mi Home App Control. Mijia Smart Door Lock uses a C-class lock cylinder which is the highest grade for lock which thieves will shy off. Like the previous model, this lock can be opened in the same five ways, fingerprint, digital password, temporary digital password, Bluetooth, emergency mechanical key with the exception of NFC. The fingerprint sensor in this lock is also located in the handle, but the handle has 2 degrees of freedom, it can deviate from its axis 15 degrees forward and backward, thereby opening or closing the door using Push-Pull technology. It features the live 3D identification technology, which allows you to put your finger at any angle to the sensor.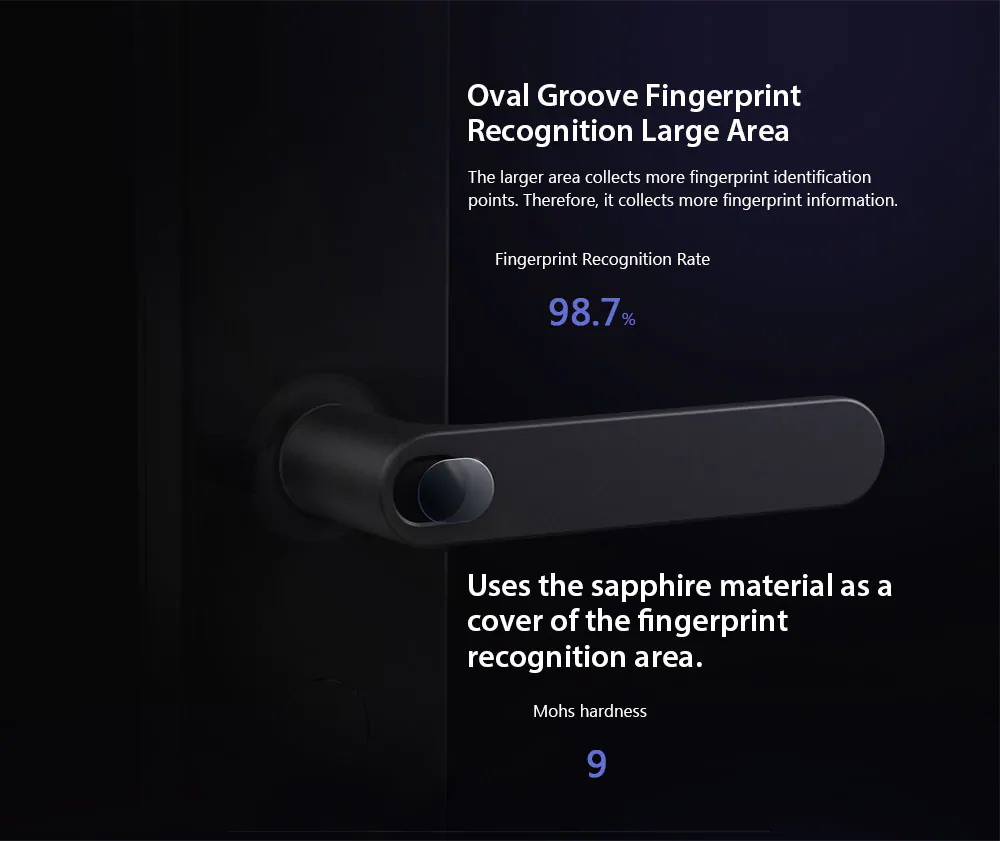 The lock memory can store up to 50 different fingerprints, 50 passwords and if the battery or should all fail you can use the emergency mechanical key. If the keyhole is inserted many times and the lock is not unlocked for a long time, the door lock will give an alarm. At the same time, Xiaomi Mijia smart door lock also comes with a mechanical safety bolt for anti-locking. The smart door lock panel can check for abnormal pressing, and the smart door lock will give an alarm. In addition to the alarm on the lock panel, when the lock is closed, the lock tongue inside the lock also has sensors, and abnormal opening of the door can trigger the alarm. Compared with ordinary anti-theft doors, this kind of sensor mounting scheme from inside to outside can be said to be very safe.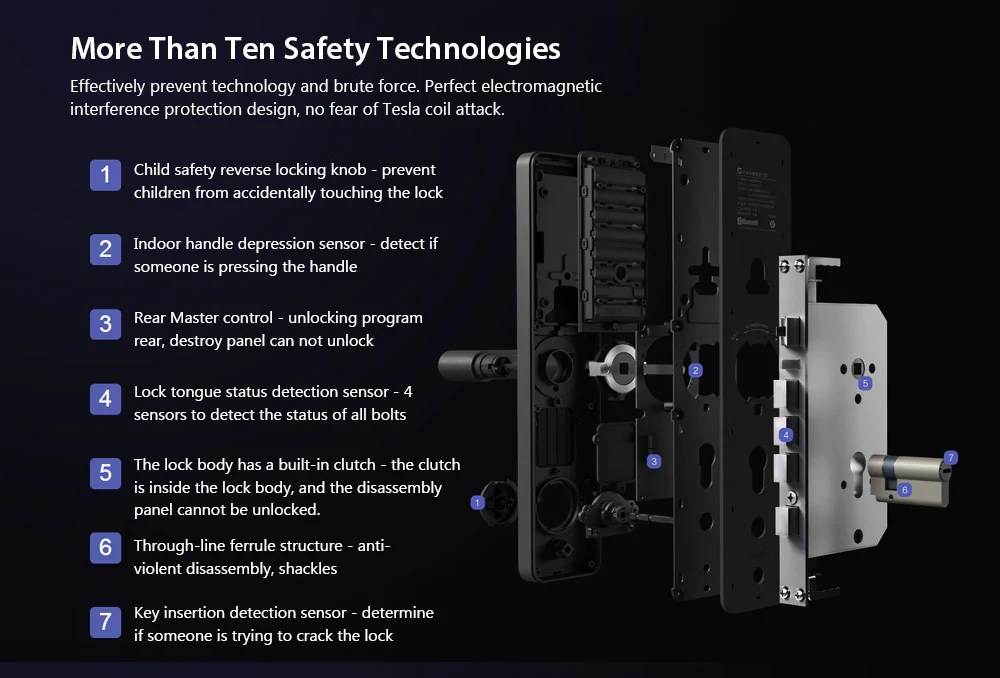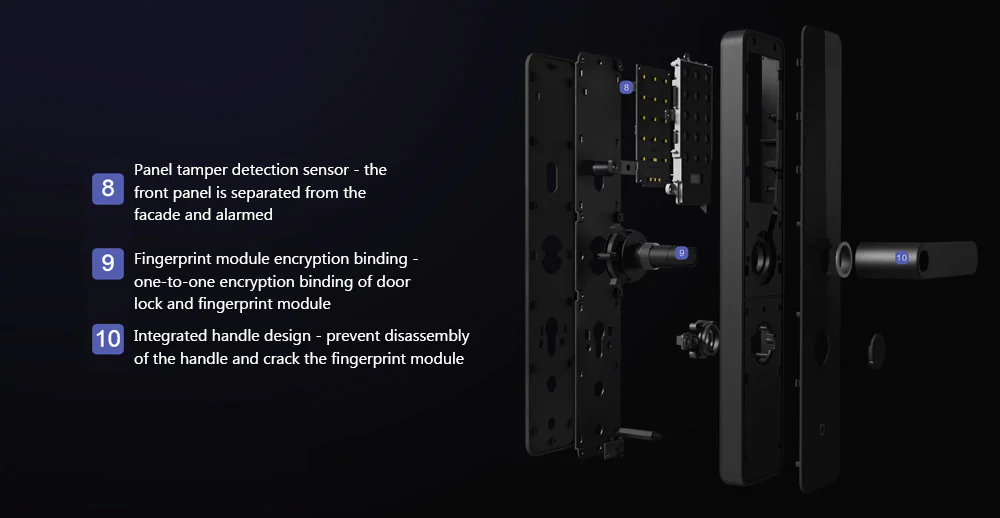 The Mijia Smart Door Lock is powered by 4 AA batteries (6V) and Micro-USB for emergency power supply (5V). Mijia Smart Door Lock supports the Mi Home app. You only need to log in to the Xiaomi account, then follow the prompts to click 'Add Device', click on the "Mi Smart Door Lock Essential" icon. Under the battery cover, press the 'Pair' button as shown in the figure to complete the pairing. It is necessary to note that Bluetooth should be turned on all the way. The application screen displays a confirmation code (pair code), please enter the sequence number to complete the pairing.
Grade C real mortise lock. Intelligent lock cylinder
Integrate 3D living fingerprint identification
6 unlocking modes: fingerprint, NFC, Bluetooth, password, temporary password, emergency key
Remote alarm
Anti-tamper function
"Mi Home" APP ( from iOS or Android ) remote control
Can be used for left and right hand door
Power: 8 x AA batteries ( 6V ), micro-USB emergency power supply ( 5V )
User capacity: support 50 fingerprints, 50 passwords, 25 NFC devices
Prompt language: English / Chinese
Wireless connection: Bluetooth 5.0
CMIIT ID: 2018DP6075
Application: suitable for 40 - 80mm thick doors
Working humidity: 0 - 93pctRH
Working temperature: -25 - 55 Deg.C
Product weight: 5.1000 kg
Package weight: 6.0000 kg
Product size (L x W x H): 36.60 x 7.56 x 2.45 cm / 14.41 x 2.98 x 0.96 inches
Package size (L x W x H): 40.00 x 9.00 x 3.00 cm / 15.75 x 3.54 x 1.18 inches