How to select the right lamp for the right purpose
By GE LED

Soft or more aggressive? these two words are often contradictory, but that doesn't have to be always true when we talking about lighting design.
Reduce the glare at the same time of adding more lights, an increase in brightness can also be done in a soft way.- only if you know how.
These are what we are taling about: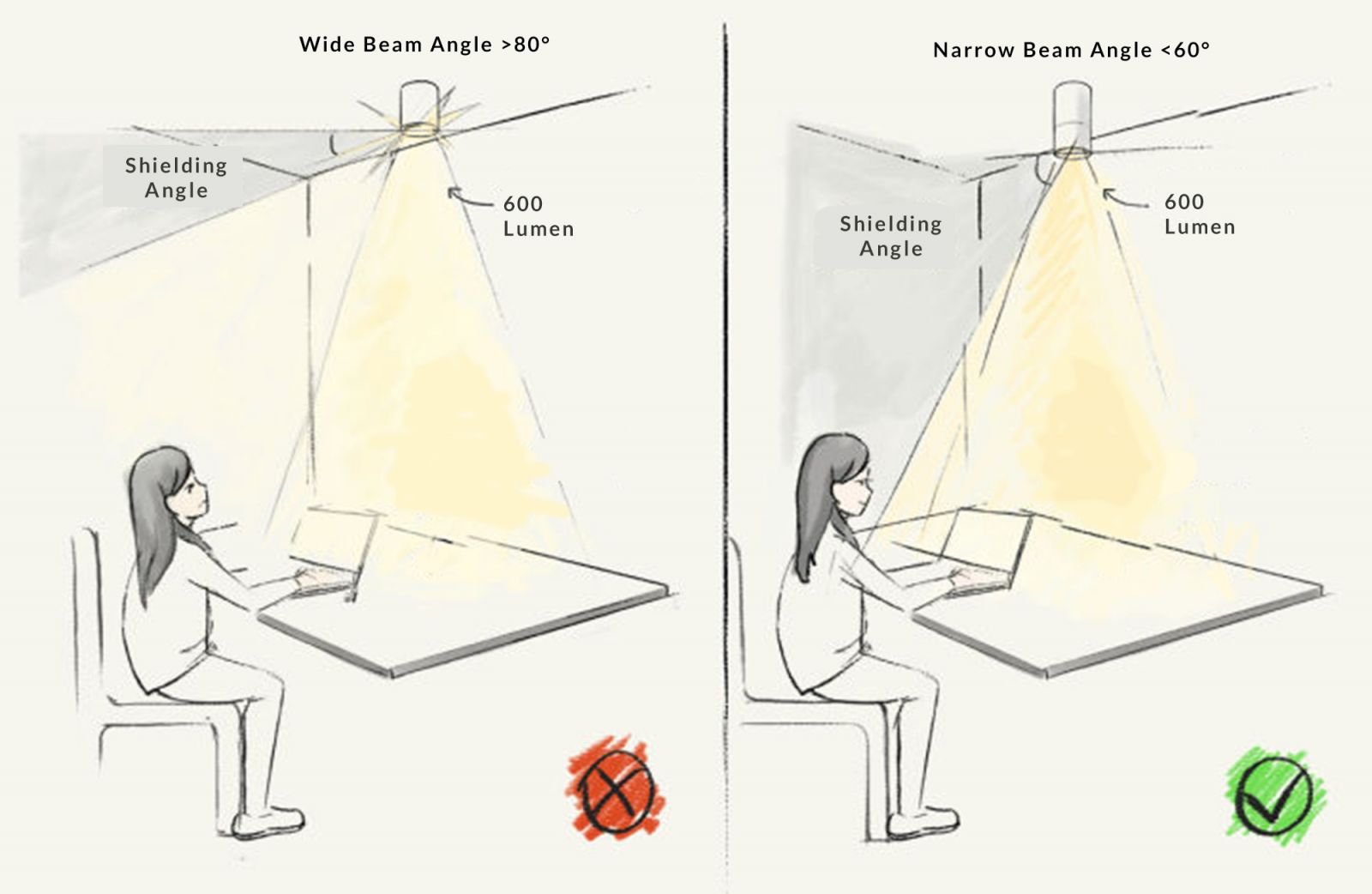 The amount of lumen output seems just right for lighting up a working platform, but the effects can be different from "just right" to "OMG this is gonna give me a headache".
That is because of the beam angle for the downlight on the left is 80° and it is not designed to hide the light source in a narrower beam angle as the sport light on the right does.
So when we come to a choice, if it is for general lighting purpose, then choose wide beam angle downlights with a matt diffuser would definitely save cost, but if it is for certain tasks
then a good Anti-glare recessed portlight/downlight is needed.
They usually come with a recessed trim that could expend the shielding angle to 45°-60° .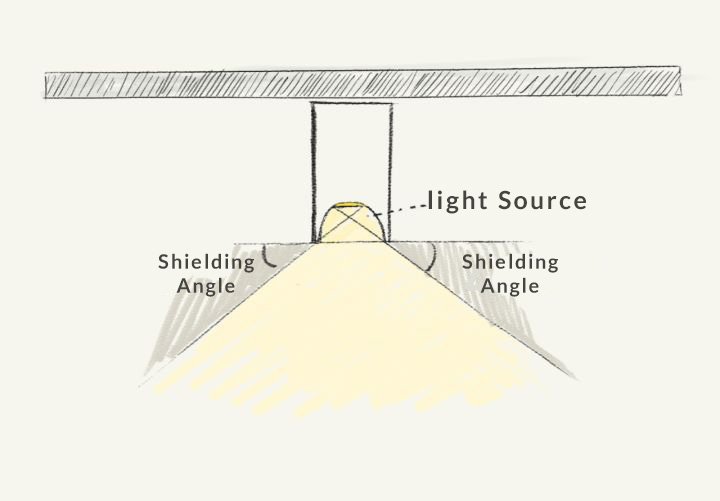 Lamps with a shielding angle less than 30° will produce a large brightness to the human eye,
One of the criteria for judging the quality of a lamp design is shading angle 45° or more.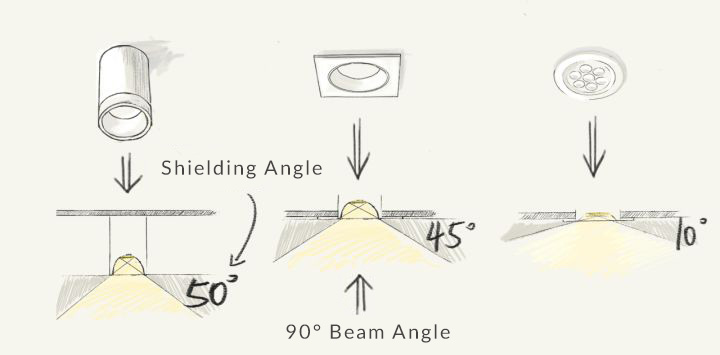 There is an easy way to identify the shading angle of the human eye: If you look at the product picture or feel it in kind, the depth "d" ( the light from the lamp plane to the light source "and the length of your thumb are similar, then the shielding is about 45 degrees. This kind of lamp has less glare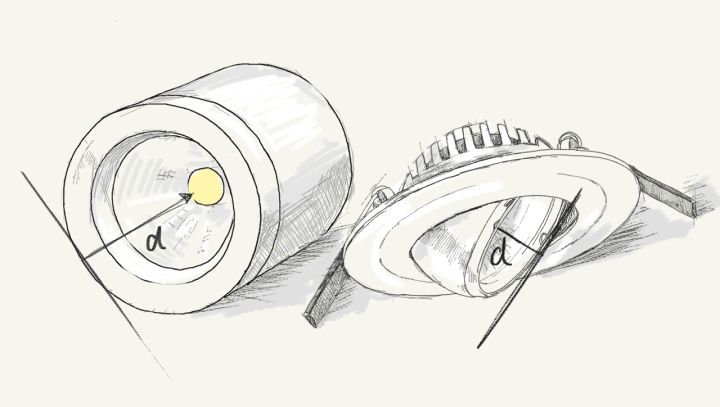 If it is a concrete ceiling, try to go for track light.
Unless you want to use the mounting bracket which looks odd for a residential project, a track light is always the best choice money wise as well as appearance.
Tilted ceiling?
Using track light can be a good choice, gimble downlight is also good as long as the angle of your ceiling tilt is not greater than 20°.
Not sure how many downlights you need, please check our downlight calculator to find out.
Always check the warranty
5 years is usually the best you can get, some eBay sellers were offering 7 years which is absolutely B S. t.
Its usually 2-3 years, try to go with " Store replacement warranty" as the standard warranty requires a customer to contact the supplier directly in case of reporting a faulty issue, and this supplier sometimes may be a way to busy to handle your call.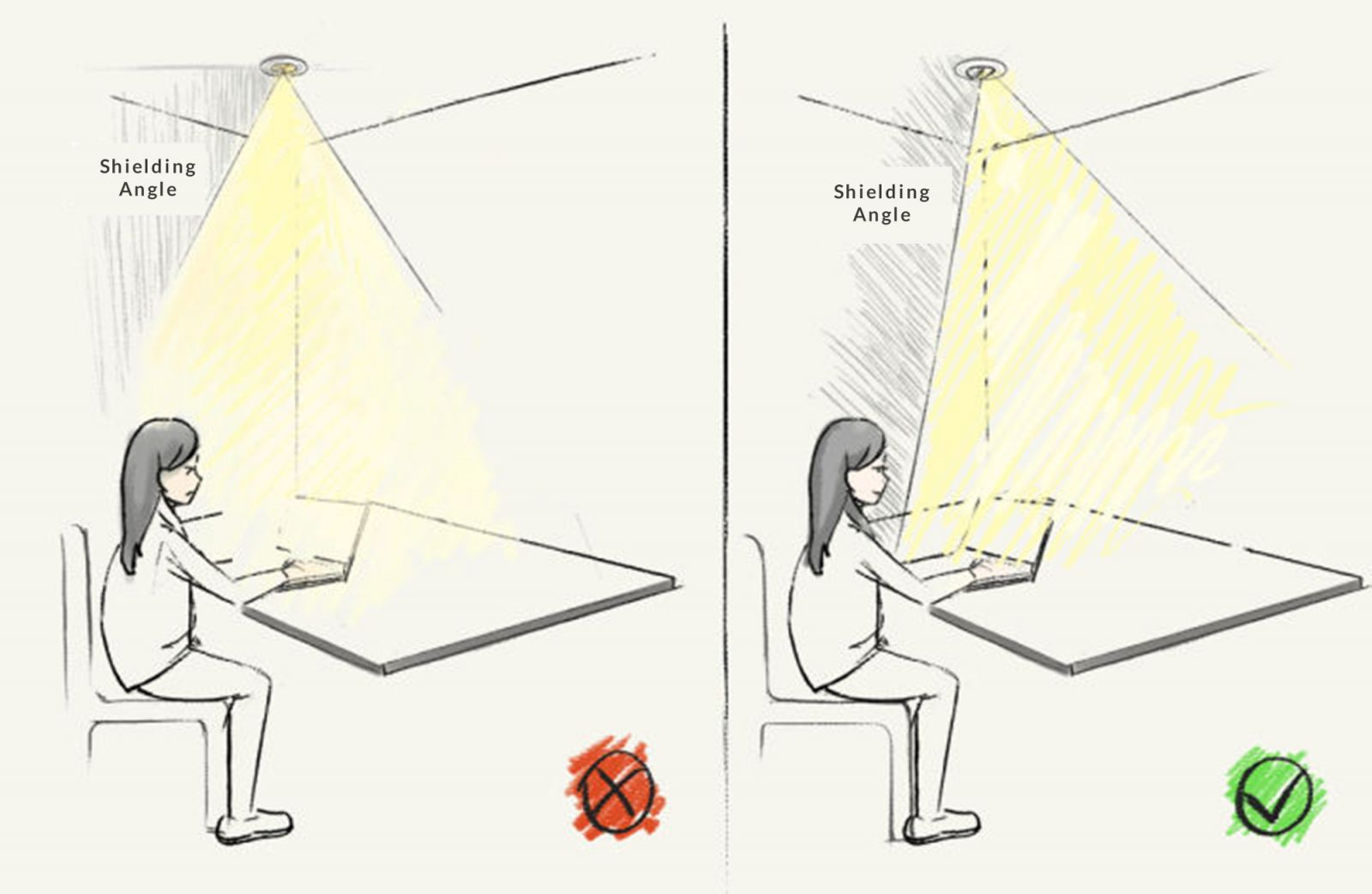 37° Beam Angle's effect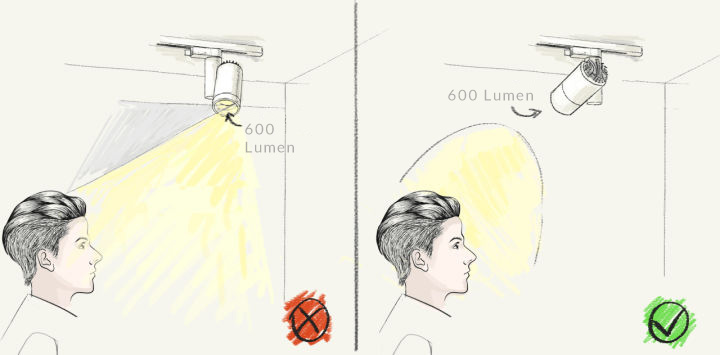 60° Beam Angle's effect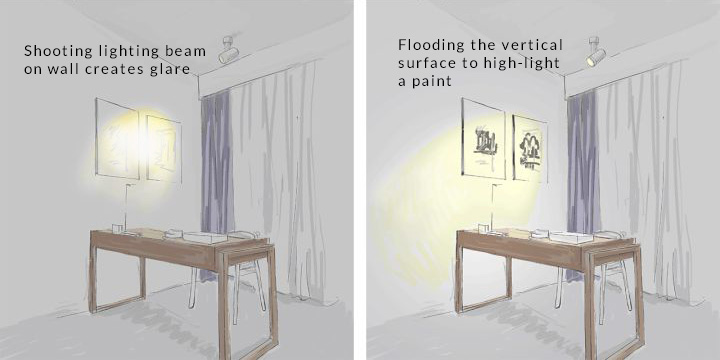 The complexity of the Reflector & Lens' design determines the quality for the light beam it casts out.