Scandinavian Full Moon Dressing Table Gull Grey | Table Only | LED Lamp Integrated
$2,400.00
SKU: DRETB10041
Add Style and Elegance in your Bedroom. If you are looking to add some sparkle to your bedroom, our LED integrated mirrored dressing tables are sure to please.
Product Information
This item is discontinued by the manufacturer.
Own it now, pay later
Features
Simple touch LED integrated makeup mirror

Quality MDF board

Functional drawer

Unique feet

Great capacity

Smooth surface

Safe rounded corners

Easy to clean

Elegant dressing table & stool

60-degree rotatable mirror

Generous legs space

2 generously sized drawers

Well padded stool with delicate
embroidery

SGS certified non-toxic paint

Antique metal handles

Hard-wearing NC lacquer

Easy assembling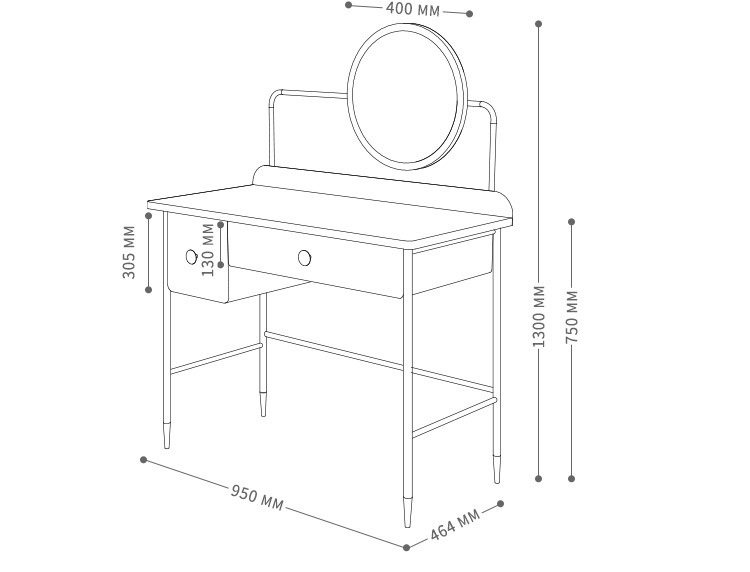 A one-year standard manufacturer warranty will be provided with the product. The warranty complies with the Australian rules and regulations.
Terms and conditions may be applied*.
What does the warranty cover?
Manufacturers or company defect
Faulty product
Quality control issues
We Also Recommend