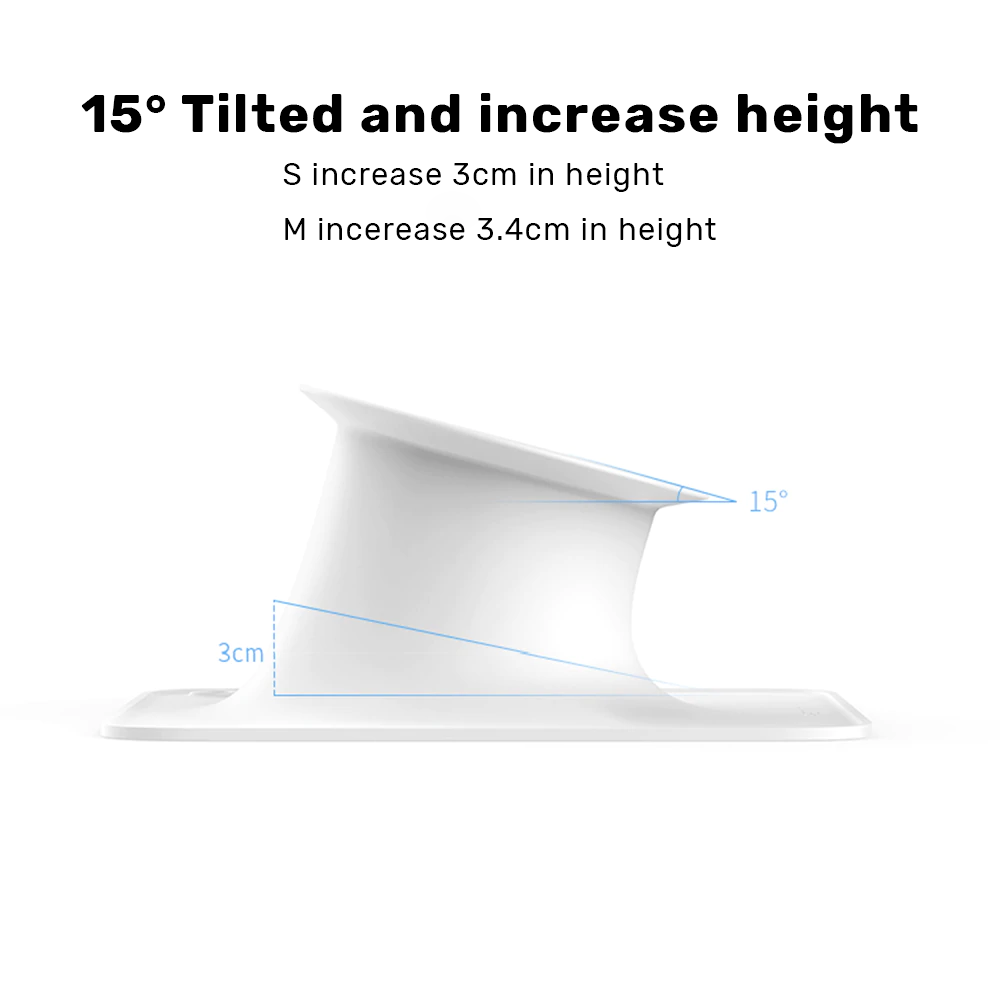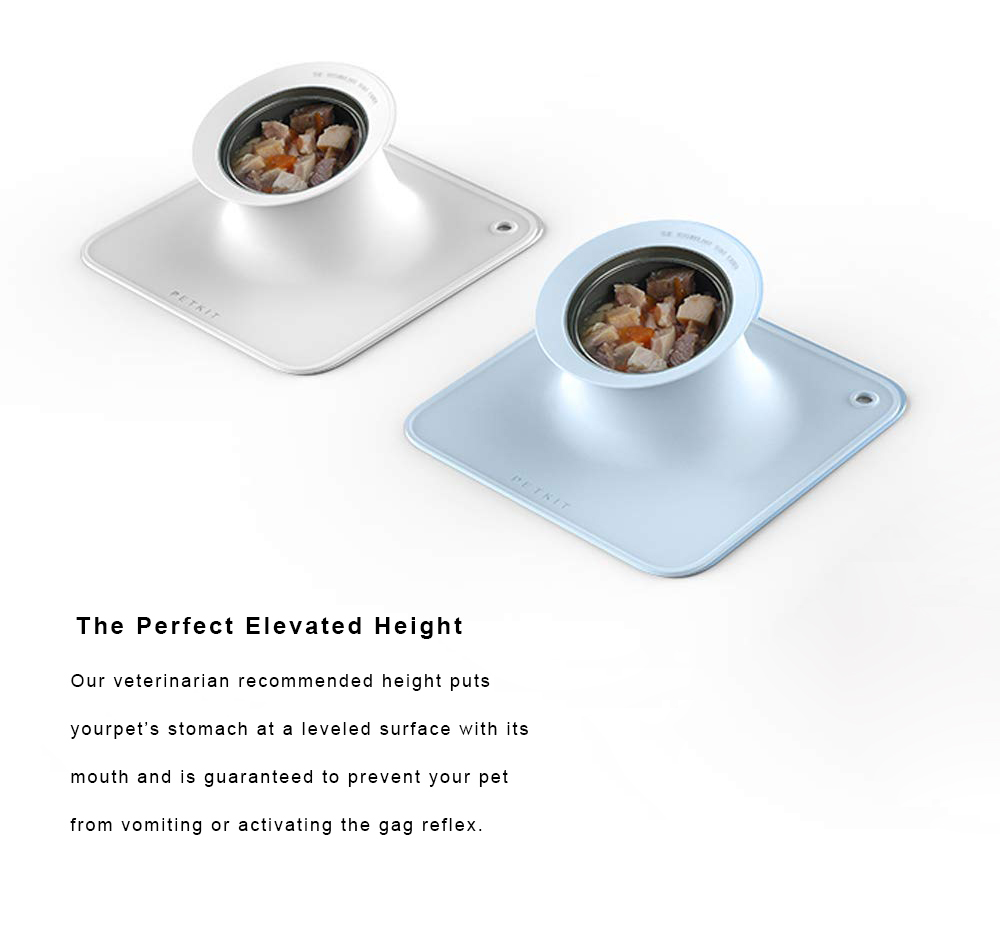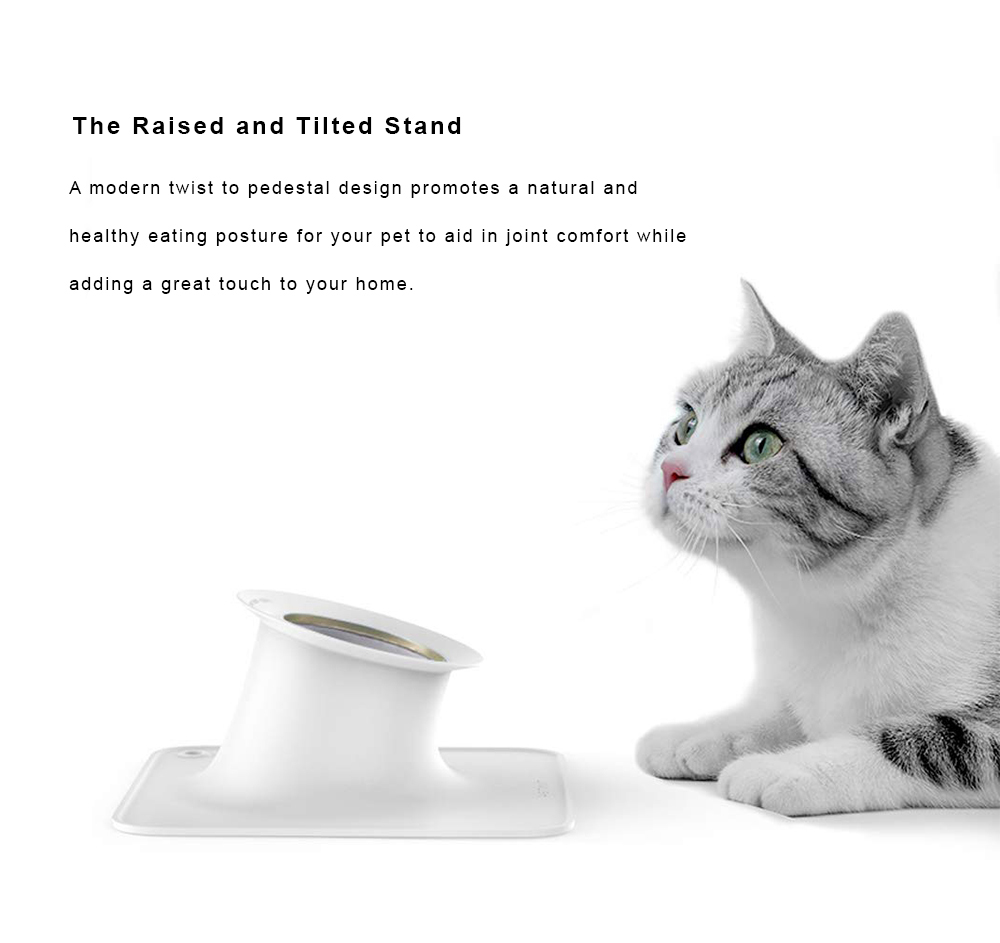 RAISED AND TILTED STAND: good for your cat or dog's joints in reducing the stress on their knees and improve their digestion by positioning esophagus in natural position

PREMIUM QUALITY: Water-resistant surface to promote good pet hygiene and clean feeding. Our sturdy structure comes with anti-slip technology that makes it difficult for any food spillage or tipping over.

NON-SKID, ANTI-SPILL, NO MESS: The 15 ° Can Holder is a perfect choice for messy eaters. Our slightly inclined design prevents food from spilling and features a skid-proof rubberized grip at the bottom through suction for proper placement. Just press the holder down on non-carpet floor and voilà!

HIGH QUALITY AND DURABLE: Made from premium grade thick silicone and US FDA approved, our product helps keep your floors clean by preventing spills and is guaranteed to be dishwasher safe, flexible, resistant to extreme heat, and easy to be stored or carried anywhere at your convenience.

Medium: 85mm canning mouth, made for canned food of 156-180g.