Start making music with the Lightpad Block M (the updated version of award-winning Lightpad Block).
BLOCKS is a fun, new-concept musical instrument - begin with one Block and build a bigger instrument as your skills grow.
Lightpad Block M is a musical touchpad that lets you make music in a new way,
featuring an enhanced tactile surface for additional expression control, suitable for professionals or for those making music for the first time.
Dimpled with 225 micro-key waves, this Lightpad block has extraordinary tactile feedback for an altogether highly responsive playing experience.
The block is designed to control any kind of sound from drums to cinematic atmospheres, anywhere.
Have fun making beats and shaping melodies on a smooth, soft, amazingly touch-responsive surface.
Learn how to play with the free ROLI PLAY app or go next level and explore hundreds of sounds and effects by pairing it with the free NOISE app (iOS and Google Pixel).
Lightpad M comes with an expanded suite of software including Equator Player and the Tracktion Waveform and Ableton Live Lite digital audio workstations.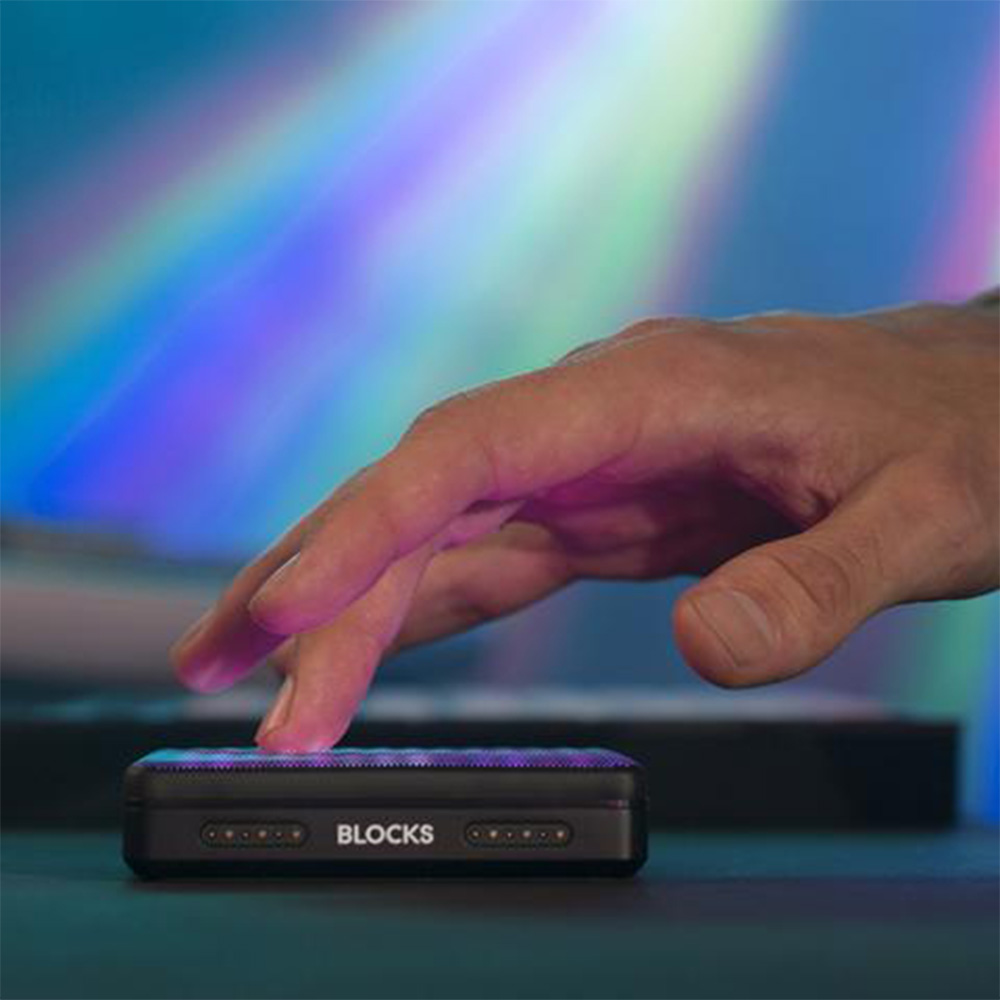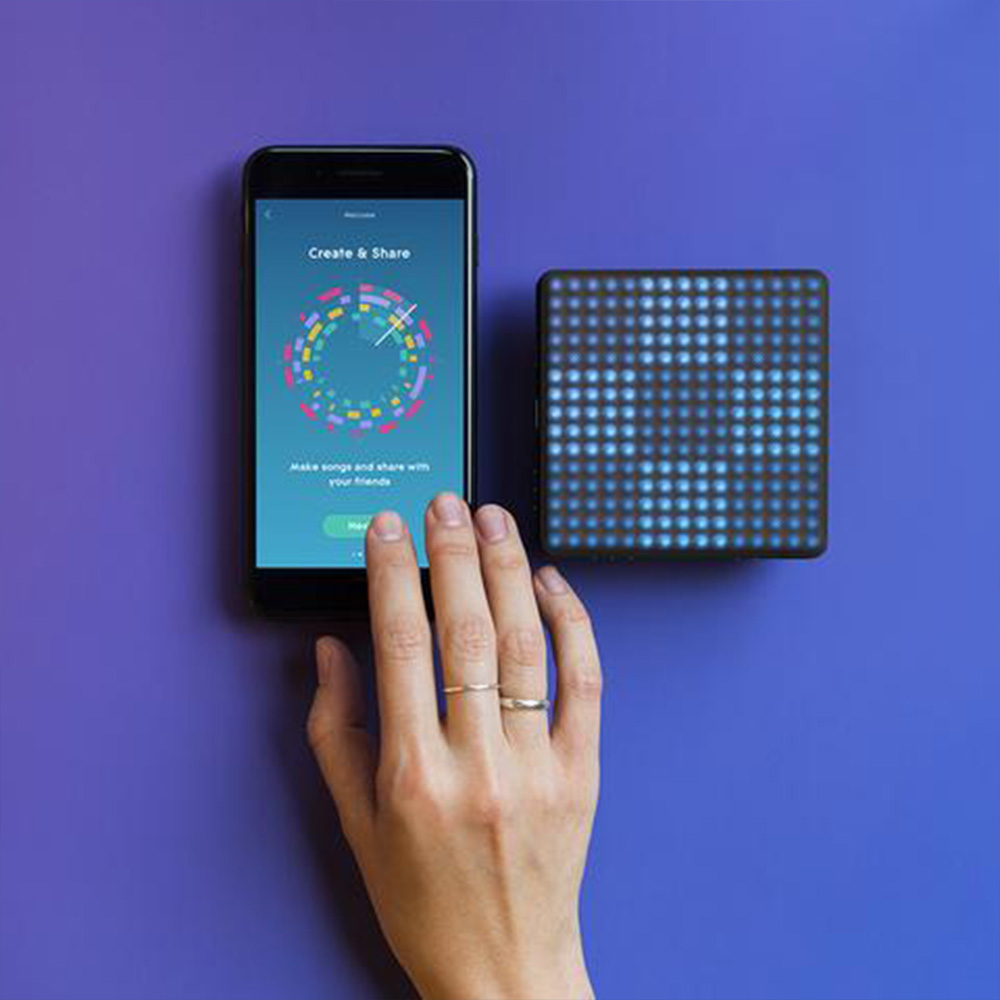 Musical touchpad to make music in a new way (MIDI pad controller)
Enhanced tactile super sonic surface for additional expression control
Wireless and portable
Super-sensitive soft silicon surface for enhanced touch-responsiveness
LED illumination reconfigures for different notes, scales, and sounds
15 meter Bluetooth range, Mac OSX and iOS only
4 Hours battery life, 2 hours charge time
Modular system - connects to Seaboard Block and other ROLI BLOCKS
Access more sounds and effects through included software package: Equator Player, Ableton Live Lite and Tracktion Waveform
Connect to the free NOISE app or ROLI PLAY app (particularly beginner-friendly) for 100s of sounds
Compatible with iOS 9.0 or above, limited support with Google Pixel
| | |
| --- | --- |
| Connectivity / Ports | USB-C port (MIDI out and power), Full MIDI compatibility over USB and Bluetooth LE, 8 BLOCKS DNA connectors |
| Power Source | Battery Power |
| Dimension | W 95 mm x H 23 mm x D 95 mm |
| Weight | 300g |