The ROLI Loop Block is the companion that helps produce tracks faster and more spontaneously with ROLI BLOCKS, making it easier to layer loops and build a song.
The Loop Block?? controls help to set a tempo, record loops, and quantise loops so they always snap in time with the tempo.
With the Block, these studio techniques for building a track are right at your fingertips, so interrupted flows by delving into software menus are history.
Loop Block is a companion Block that only works when connected to ROLI?? Lightpad Block or Seaboard Block.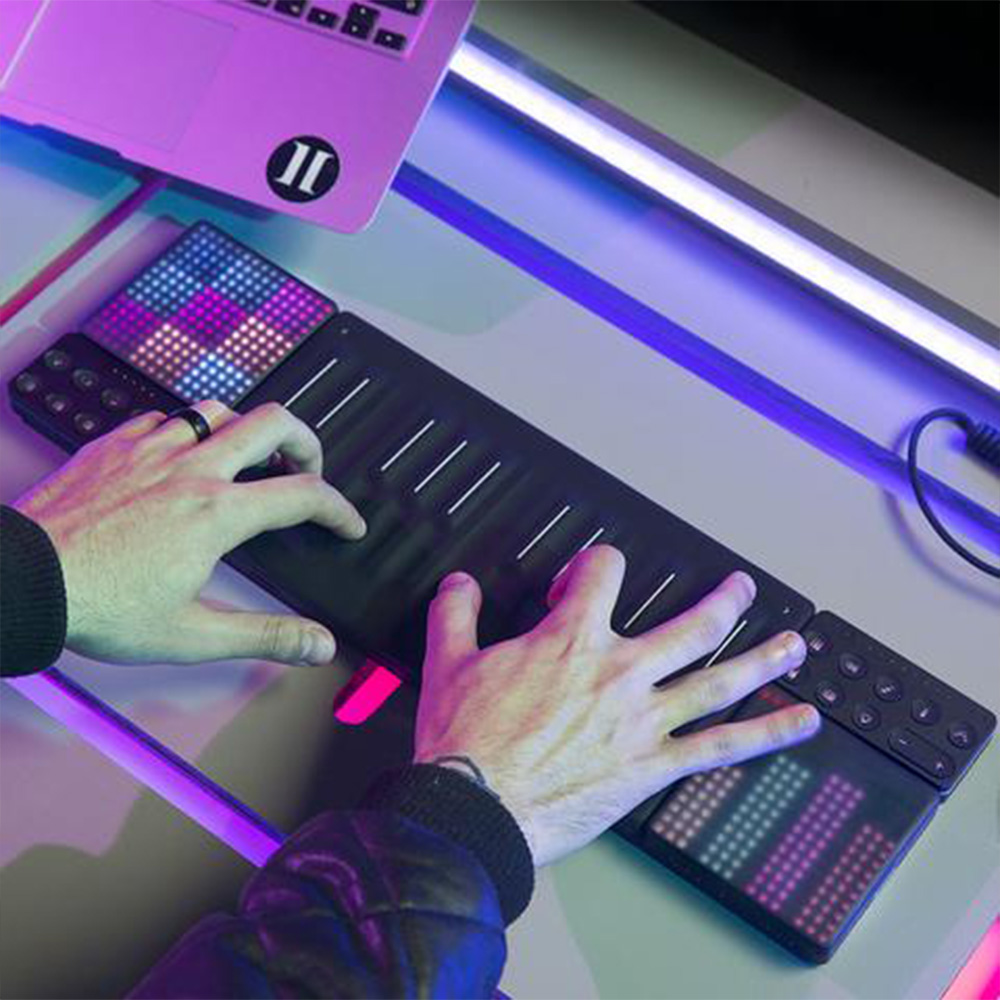 Production Control
Set tempo
Record and Playback loops
Undo recordings
Change sounds
Quantise loops to snap them in time with the beat
Connects with a click to Lightpad Block and Seaboard Block
Also works wirelessly, even when it's not physically connected
Compatible with iOS 9.0 or above, limited support with Google Pixel
Connectivity / Ports

Bluetooth LE, 6

BLOCKS of

DNA connectors

Power Source

Charges via connection to the Lightpad, Lightpad M and Seaboard Block

Dimensions

W 48 mm x H 20 mm x D 94 mm

Weight

160g