The ROLI Touch Block is the companion that helps you adjust the expressive behaviour of your Seaboard Block and Lightpad Block M.
Take full control over the five dimensions of touch and change the way each instrument responds to touch.
Turn up or turn down the responsiveness of the surface to the Strike, Glide, Slide, Press, and Lift dimensions of touch.
Maximise the depth of expression available through pressure, or minimise the pitch-bend effect of sideways movements.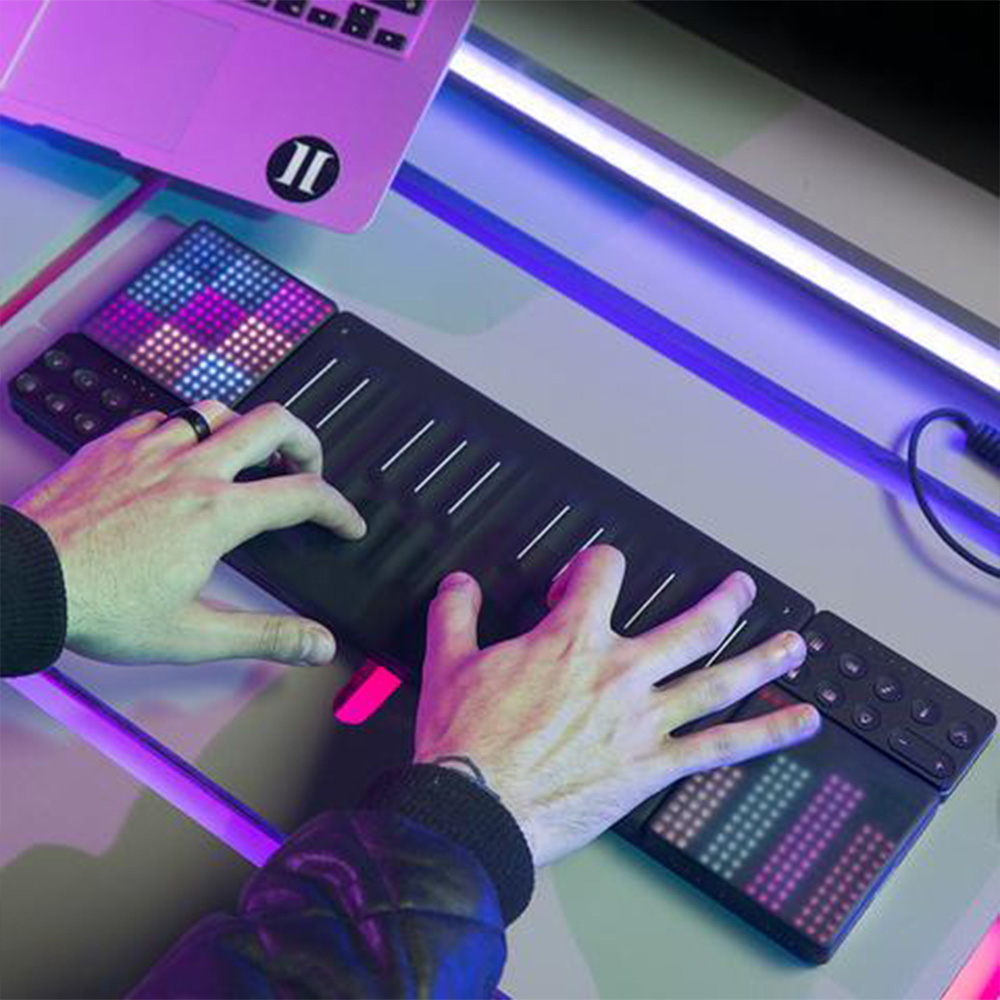 Customise control of any sound in real time and on the fly with the 8 functions on the Touch Block
Strike - Adjusts the sensitivity to the velocity with which initial contact is made
Glide - Adjusts the sensitivity to lateral finger movements.
Slide - Adjusts the sensitivity to up-down finger movements, allowing to dictate whether using the whole key for modulating a sound parameter, or just a slight finger movement
Press - Adjusts the sensitivity to the pressure with which a note is held
Lift - Adjusts the sensitivity to the rate at which fingers are removed from the surface
StrikeLock - Fixes the strike (velocity) dimension to a specific value, which is adjustable using the +/- buttons
GlideLock - this "Portamento Mode" automatically glides the pitch between one note and the next note played, at a rate adjusted by the +/- buttons
Piano Mode - Removes all touch response except for strike (velocity) to resemble the same response of a traditional piano
Connectivity / Port

Bluetooth LE, 6

BLOCKS

DNA connectors

Power Source

Charges via connection to the Lightpad, Lightpad M and Seaboard Block

Dimension

W 48 mm x H 20 mm x D 94 mm

Weight

160g