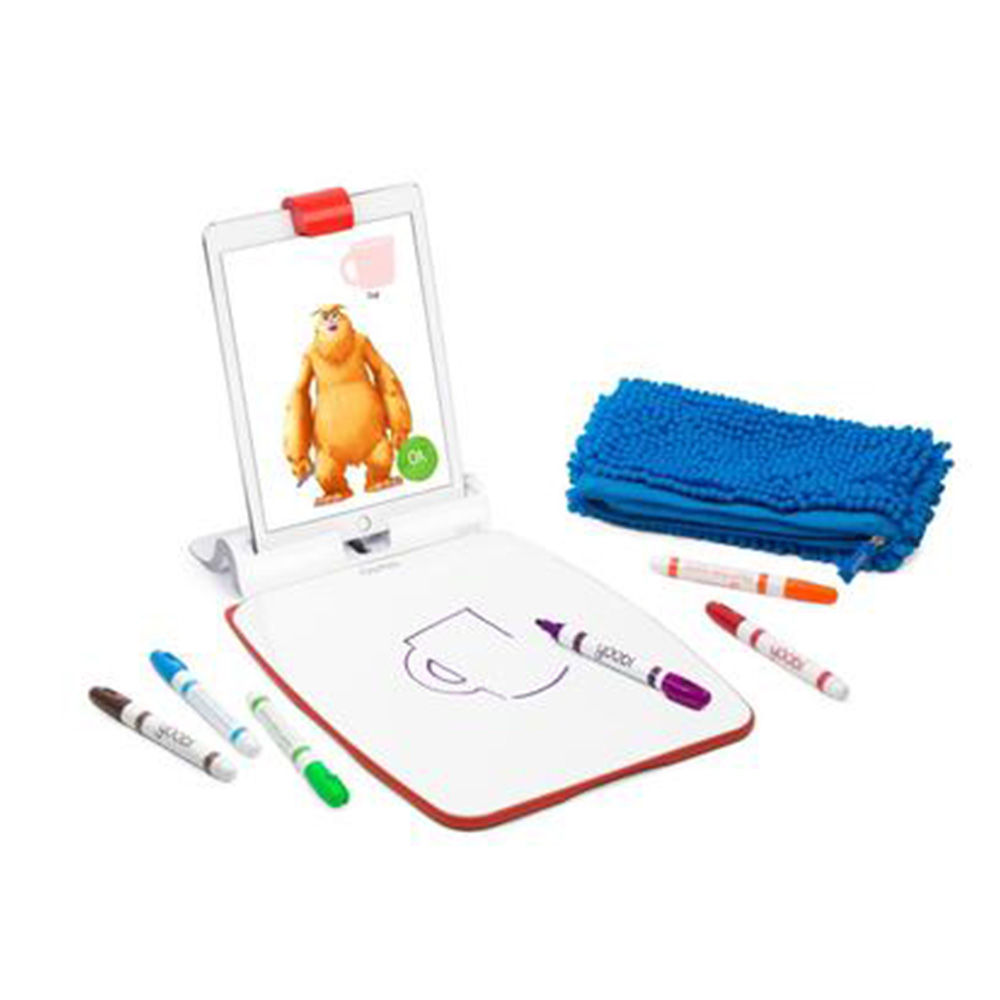 The Osmo Creative Kit combines creative tools, games and cutting edge technology to foster creativity and problem solving skills.
Blend real-life doodles with on-screen action with three amazing games
- Monster, Newton, and Masterpiece - that offer an irresistible invitation to imagine, invent, explore, and play.
Creative Kit opens up an entirely different type of play that encourages kids to think creatively, develops drawing skills
(including proportion and perspective) and sharpens problem-solving skills.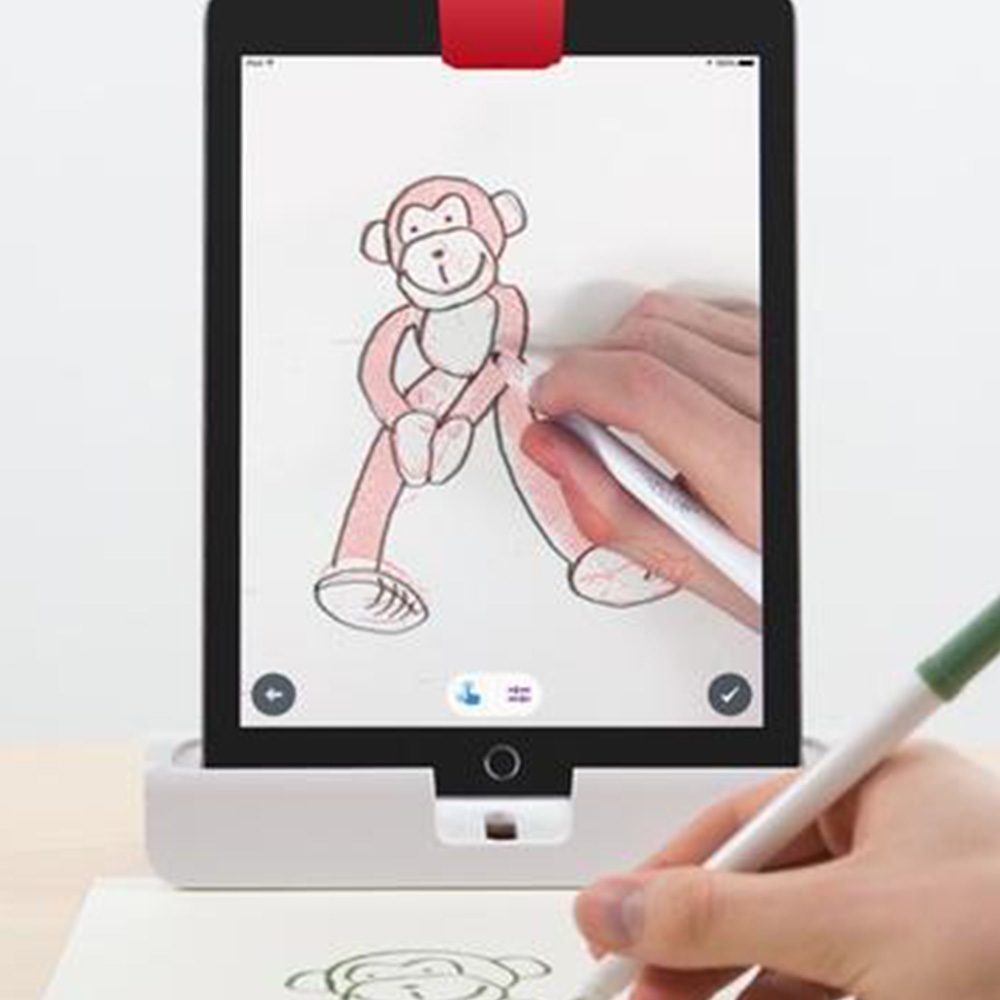 Monster
Monster teaches drawing skills and creative confidence. It brings drawings on the Creative Board to life as Mo, a furry orange friend, interacts with student drawings as they all go on an adventure. Each item you draw for Mo will be magically pulled into his world (on the iPad screen). Together create animated activities to share with family and friends.
*Monster is designed for age 4??, whereas all other games are age 5-12
Newton
Newton teaches creative problem-solving skills, and fosters social-emotional skills and creative thinking. Make on-screen falling balls land on targets by drawing obstacles on the Creative Board. The balls fly, roll and bounce around, challenging kids to think in creative new ways. This is where physics meets doodles!
Newton can be played with anything you want - Pen and paper, Tangram pieces, Words tiles, or any other objects you find in and around the house.
Masterpiece
Masterpiece teaches drawing and creative confidence. It is a fun drawing tool, transforming any image into simple-to-trace lines, making it easy for kids to create amazing artwork.
Pick an image from the camera, web or curated gallery and Masterpiece will transform it into lines, helping kids create beautiful drawings. Masterpiece doesn?? require any special pieces and is played with a pen and paper or a whiteboard. You can even make cool time-lapse videos of the drawing process to share or review.
What's in the box:
Osmo Base and Mirror (reflector)
Creative Board
6x Yoobi erasable markers
Fuzzy pouch and eraser cloth
Exclusive Creative Set content
Monster, Masterpiece and Newton apps
Teaches creative confidence, visual thinking, problem-solving and drawing detail & speed
Creative Kit comes with Osmo Base and Mirror (reflector)
Includes 3 games (Monster, Masterpiece, and Newton), Creative Board, Yoobi Markers, Fuzzy Pouch and eraser cloth
Built‑in collaboration, allowing multiple kids to play together
Easy to set-up
Compatible with iPad 2/3/4, iPad Mini/2/3/4, iPad Air/Air 2, iPad 9.7" and iPad Pro 9.7"/10.5"