Nue 12W Smart LED Downlight Kit - Chroma | 90mm | IC-F | RGBW | Dimmable | Zigbee | Philips Hue Bridge / Smart things
Buy In Bulk & Save!
| | |
| --- | --- |
| Buy 2 to 10: | Pay $47.50 |
| Buy 11 to 30: | Pay $46.95 |
| Buy 31 to 100: | Pay $43.50 |
Product Information
This item is discontinued by the manufacturer.
Own it now, pay later
12W ZigBee LED Downlight
Smart Nue ZigBee 12W RGBW downlight is a standard ZigBee full color LED downlight with 90mm cutouts. Each unit comes complete with flex and plug.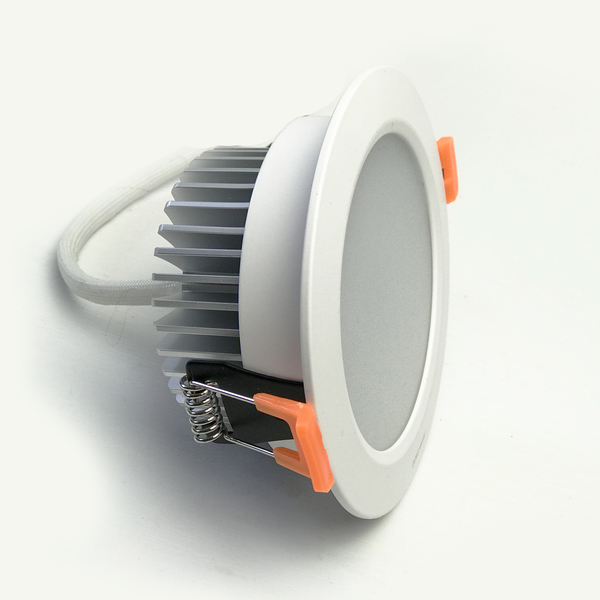 Use Mobile App to Control
You can remote control the light with a Nue remote controller. Through Nue ZigBee bridge, you can use the smart phone, tablet, smart remote at any time to control the light. With a Nue ZigBee bridge, you can control up to 100 lights in your home or office.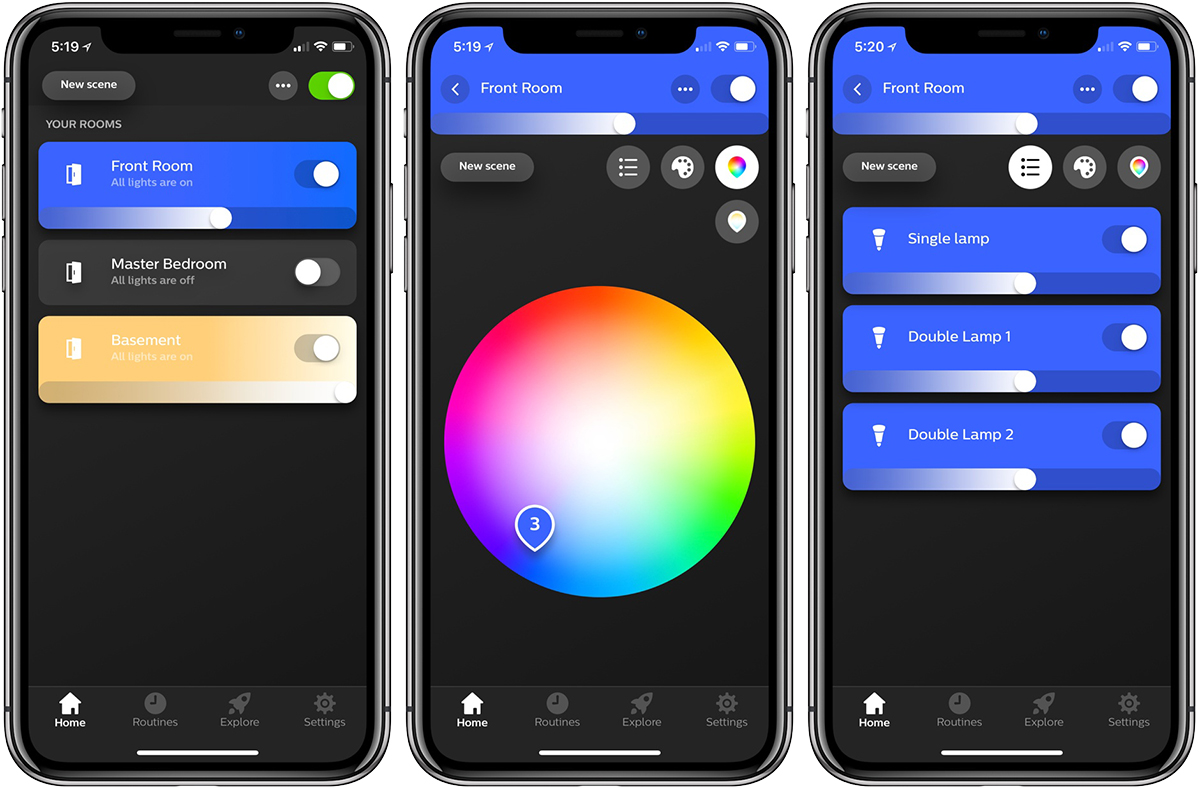 High Build Quality
9W LED Downlight kit is 90mm cutout required. Supplied with flex & plug. Tri-Color feature allows the user to select colors. Perfect for installations throughout all areas of the house, especially entertainment rooms and feature areas due to the white finish.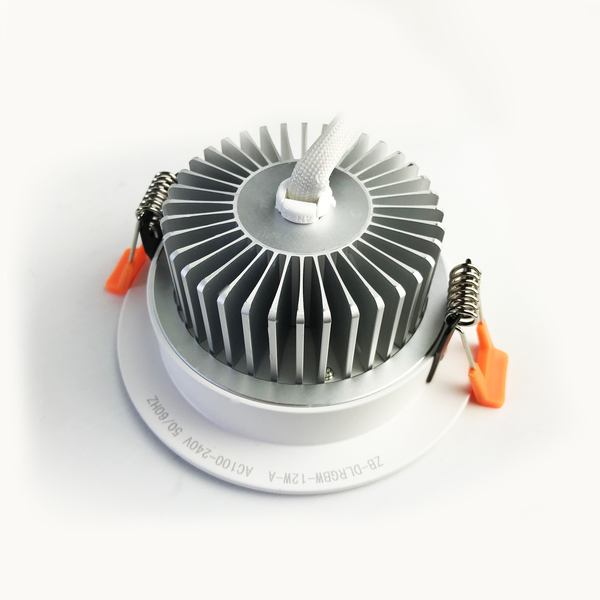 Control smart lights
Through your smart phone, tablet PC or remote controller to adjust the brightness and light colour you like. The downlight is compatible with Philips Hue bridge and Amazon Echo Plus and supoort the voice control of Google Home and Alexa .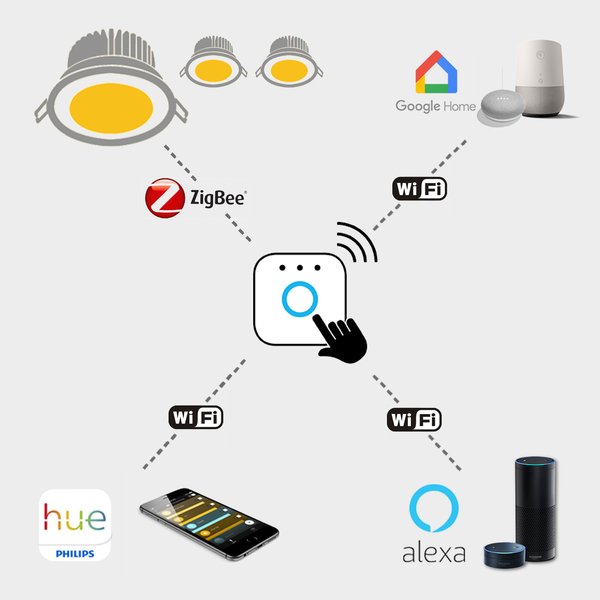 Modern Design
Smart lighting: You can control light ON/OFF, colour and brightness through APP from anywhere Automatic lighting for holiday home protection and energy saving Cutout:90mm, Lumen:> 720 lm, Beam Angle: > 120 degrees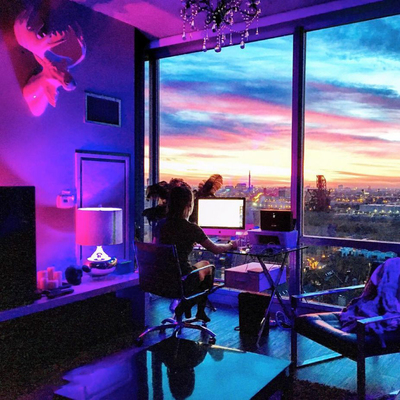 Work with Philips Hue Bridge V2, Nue ZigBee Bridge, Amazon Echo Plus
Support Google Home, Amazon Alexa voice control through Philips Hue Bridge V2, Nue ZigBee Bridge, Or with Echo Plus Directly
Smart lighting: You can control light ON/OFF, colour and brightness through APP from anywhere
Automatic lighting for holiday home protection and energy saving
Cutout:90mm, Lumen:> 720 lm, Beam Angle: > 120 degrees
Input Voltage: AC 110-240V 50/60Hz
Bulb Type: RGBW Downlight kit
Fitting Color: White
Bulb Type: RGBW Downlight kit
Power: 12W
Lumen: 720 - 800 lm
Cutout: 90mm
IP Rating: IP44
Insulation Rating: IC-F
Fitting Material: Aluminium
Standby power: <0.5W
Beam Angle: >120 degrees
Lifetime: 20000H
Wireless Protocol: ZigBee-ZLL
Operating Environment: -20~70 centigrade