Philips Hue Runner | 16.5W Black LED Spot Light | Triple Head
Product Information
This item is discontinued by the manufacturer.
Own it now, pay later
Design of Philips Hue Runner
The Philips Hue Runner can be used as a wall or ceiling light. This light fixture is available with 1, 2 or 3 light bulbs. Thanks to its simplicity, the Runner fits perfectly in any interior.
Select your favourite light settings
Philips Hue offers you optimal light in four pre-installed light settings for your daily activities. ??nergise??surrounds you with cool, vivid light for an extra boost. With ??oncentrate??you can focus and work in precisely adjusted, clear white light. ??ead??gives optimal warm white light that does not overload your eyes - ideal for reading a good book. ??elax??helps you de-stress with a soft glow of warm white light.
Set the brightness
Adjust the brightness of your Philips Hue lights easily and effortlessly via your mobile device, with no need for new wiring or a wall dimmer in your home.
Control your lights remotely
You can control your lights remotely, no matter where you are. Check while at work whether you have forgotten to switch your lights off before you left home. And as you drive up the driveway in the evening, your lights switch on automatically thanks to geofencing.
Take advantage of the easy controls
Control your lighting with a finger-swipe via the intuitive Hue app. You can control each light bulb separately, create and save your own scenes or use the pre-set lighting controls for an optimal Hue experience.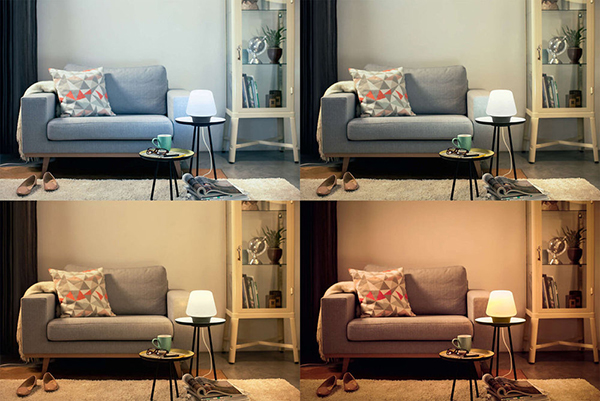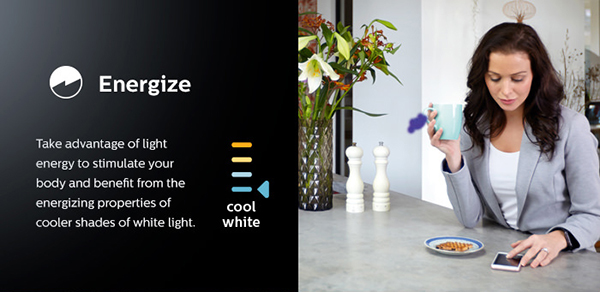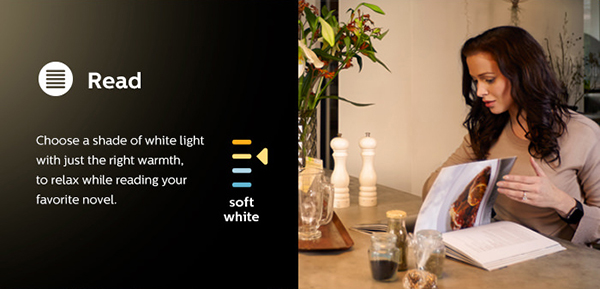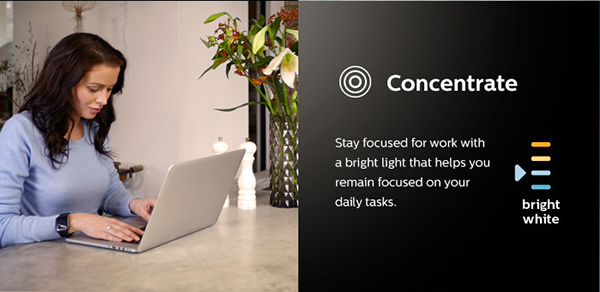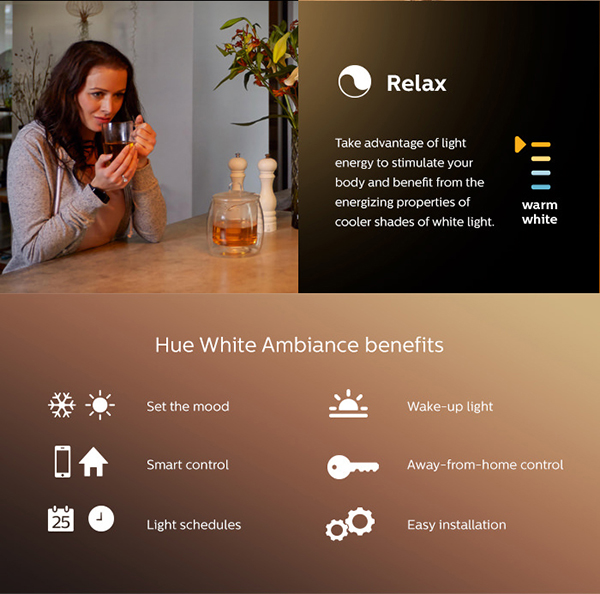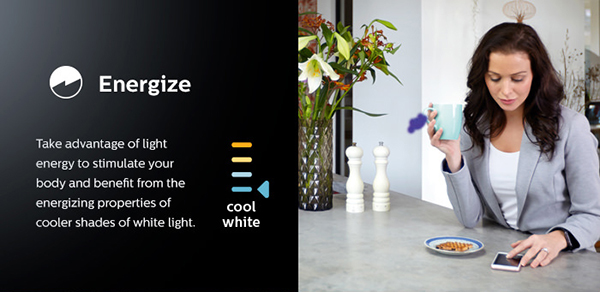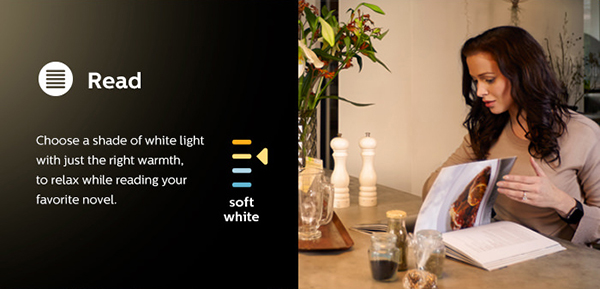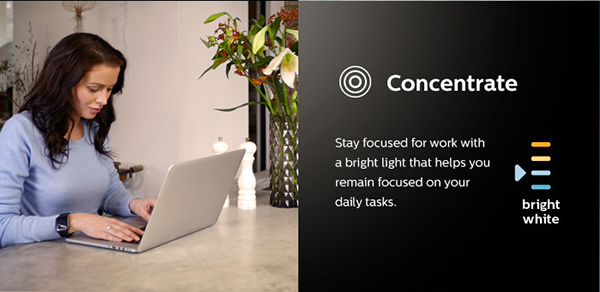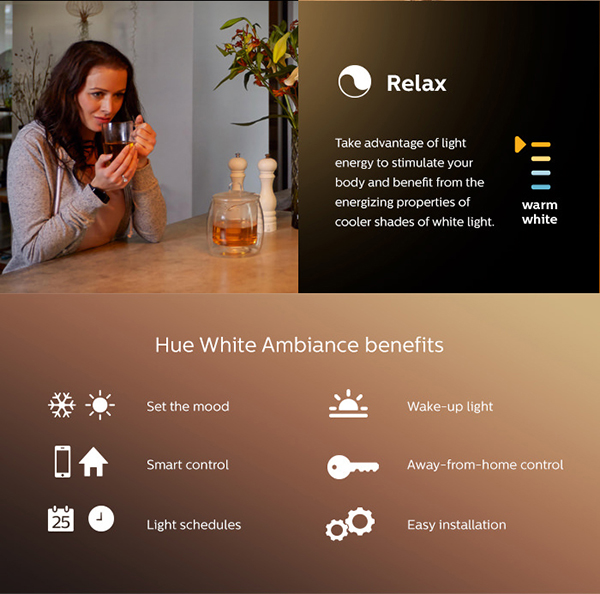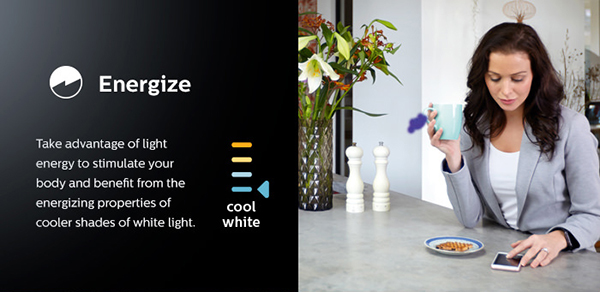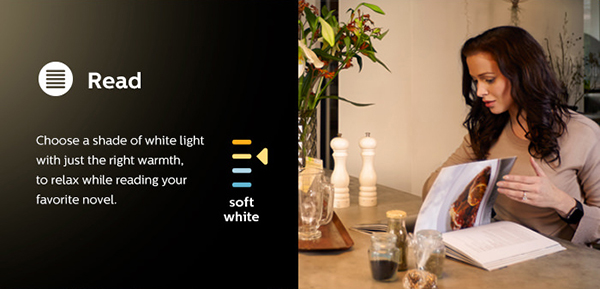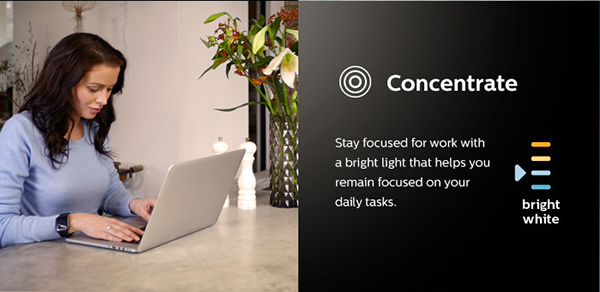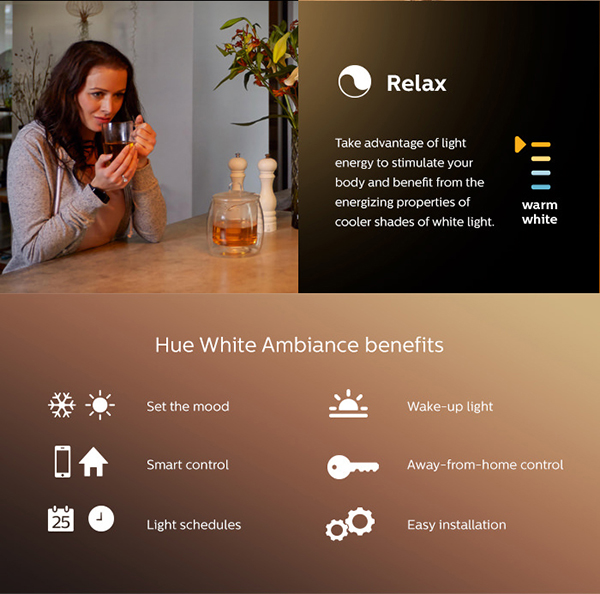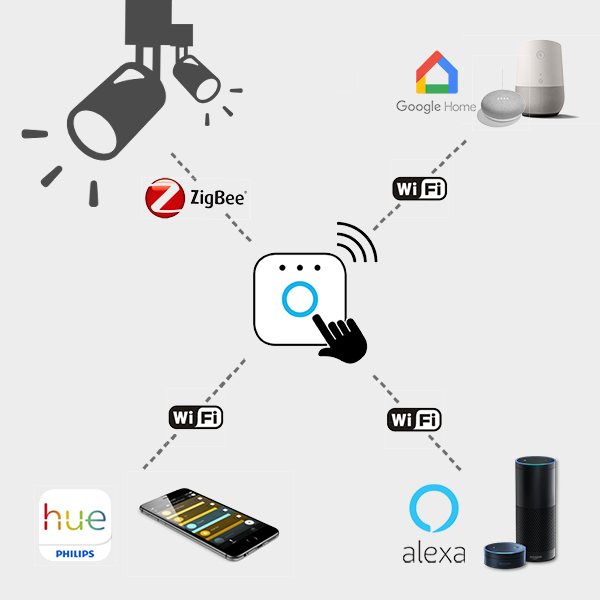 Zigbee Protocol Integrated LED Driver
that allows Switch On & Off through the phone app
as well as Stepless Dimming
Stepless Colour Temperature Changing
A Zigbee mesh hub is required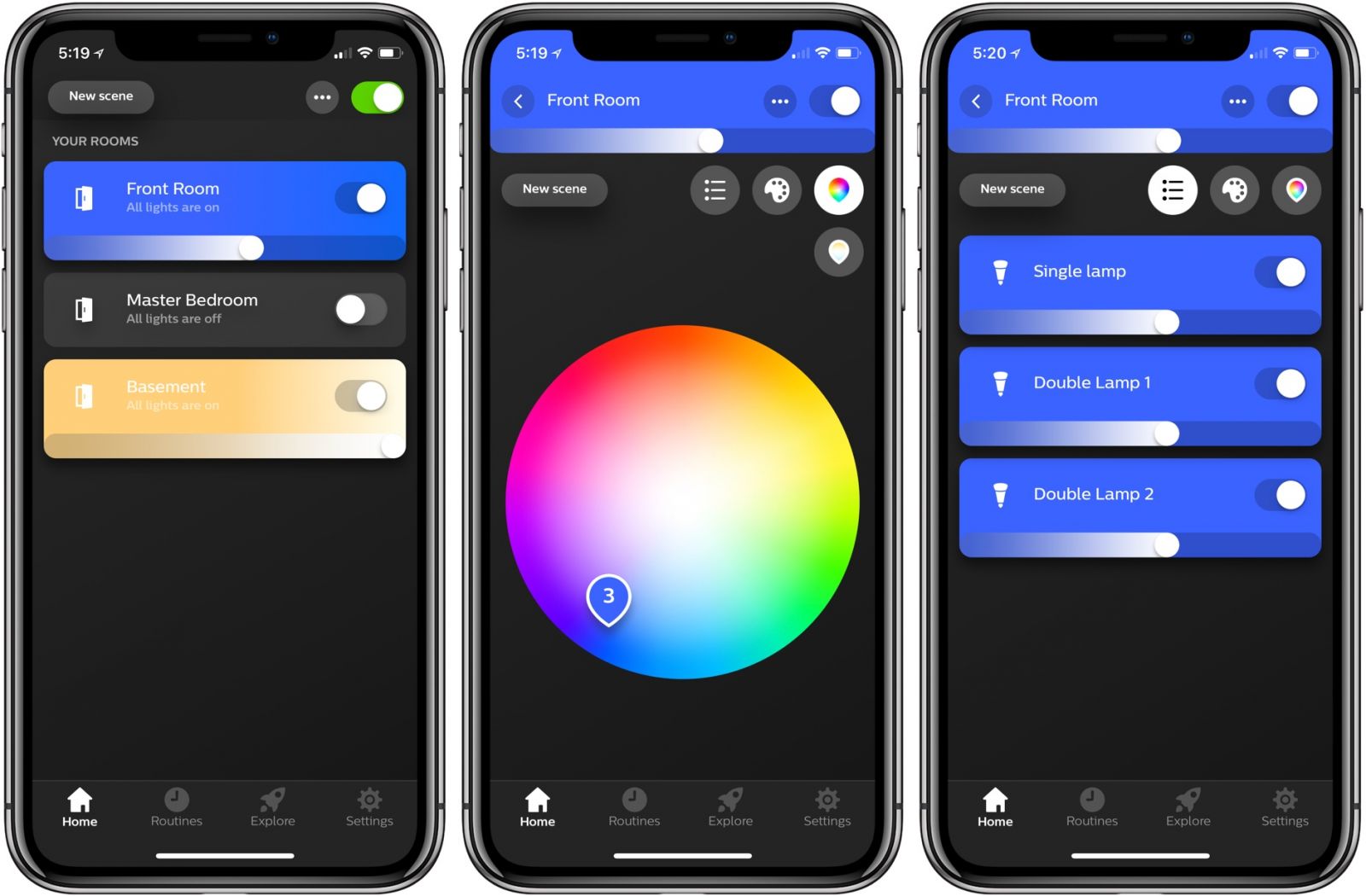 We recommend Philips Hue Bridge
Its phone app is extremely easy to play with
Compatible with most of the smart home hubs
Pre-set colour temperature recipes and a lot more interesting features for the user to explore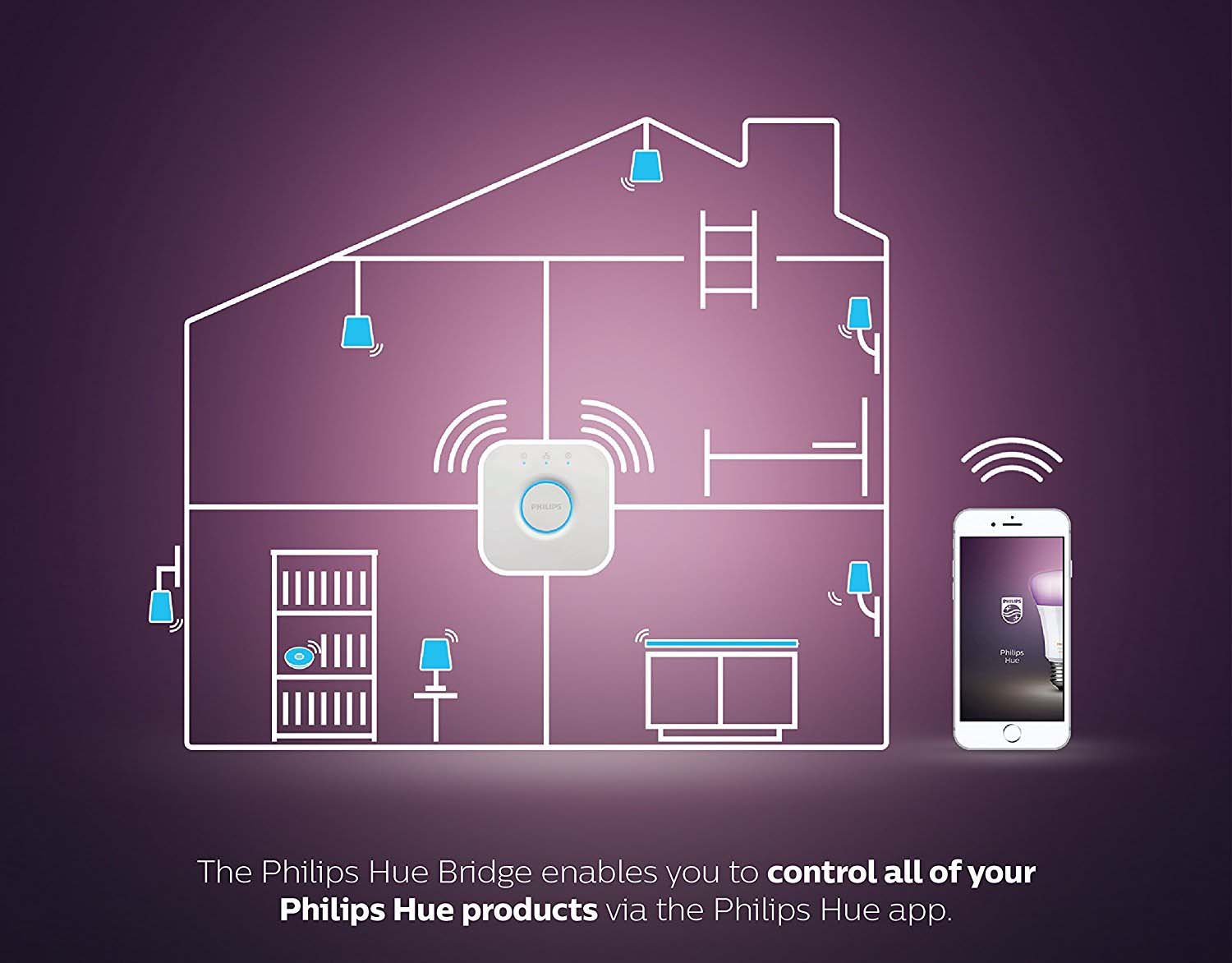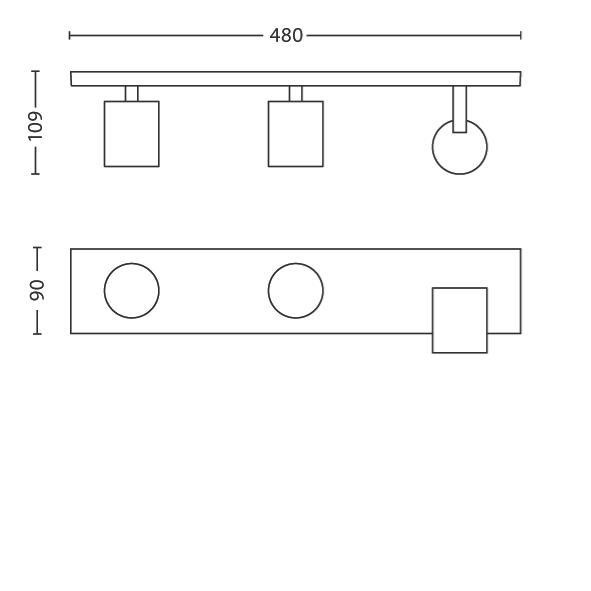 Input:

220V ~240V AC 50-60Hz

Type of lamp(s)

3 x GU10 (LED-ø50) max. 5,5W

Lumen Output

750lm

Dimmable

Yes. Via External control (Dimmer included) / Through Philips Hue Bridge

WiFi

CT Adjustable

Yes, Through Philips Hue Bridge

CT Range

2200K ~ 6500K Hue White Ambiance

Lifespan

15000

Room Fitting Advice

Living Room, Bed Room, Study, Office, Studio, Corridor, Aisle