how to choose a LED downlight kit
31 August 2017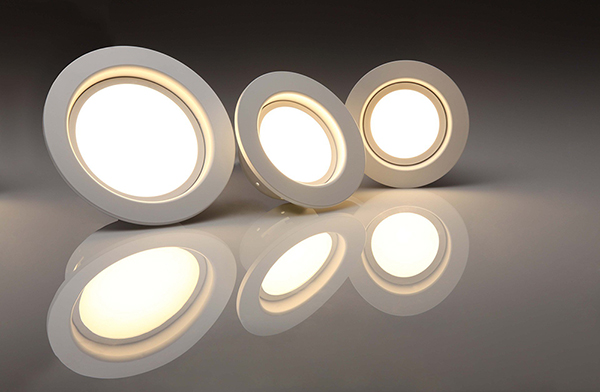 When choosing the right light, keep in mind what it is being used for
You don't need a 20w LED spotlight to light up a small painting in the hallway when a 4 watt LED Downlight Kit could do the job.
it is worth thinking about what you want your LED lights to do first.
Wattage
Energy saving lighting is about reducing the wattage used in a light fitting while maintaining similar light output.
For example, a standard halogen downlight uses 55 watts, but you can purchase LED alternatives ranging from 4.5 watts to 14 watts.
Let's get some general ideas about what wattage in LEDs you need to replace your existing light fittings.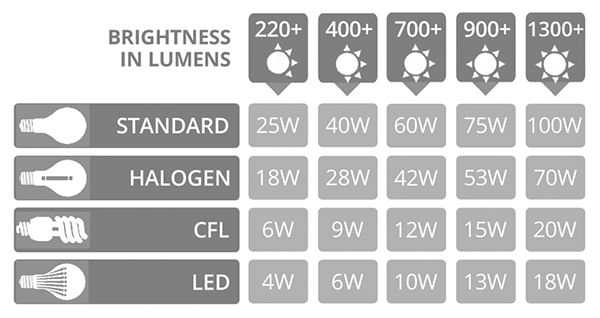 Choose the right wattage for different propose
Watt Power(w)

Lumen range (lm)

Used

for :

3w

150 to 240

Used in lamp shades, garden fittings, under benches.

Where the light source is located close to the object being illuminated.

4w

200 to 310

Used for the same as 3w when a little more light is desired

5w

250 to 380

This is used a lot in led downlight fittings, led bulbs for bedside lamps and wall fittings. Colour changing bulbs often come in this wattage

6w

300 to 480

Good middle of the range wattage used for general lighting in domestic homes for hallways & bedrooms.

Can also be used for accent lighting of paintings.

Also commonly used in LED bulbs for lamp shades

7w

310 to 500

7w is used for the same reason as 6w when more light is desired.

A very common wattage for MR16 and GU10 LED spotlights to replace 20w or 35w halogen downlights

8w

320 to 600

8w downlights give out a soft light that you would love to install in bedrooms, not too bright and easy on eyes

9w

350 to 760

This is the most popular wattage for downlights and spotlights where general lighting is used.

Can be equivalent to or greater than a 35w halogen

10w

850 to 1000

A 10w LED spotlight such as an MR16 or GU10 will produce light output equivalent to 35w to 50w.

This makes it a popular choice retro-fitting

12w

900 to 1100

Used mostly in downlights for higher ceilings or in kitchens where more light is desired & floodlights

15w

1200 to 1400

Many brands use this wattage as a 50w halogen replacement.

Although a better quality fitting with a lower wattage can also do the job
Lumens
Lumen is the standard unit for measuring the amount of light produced by a light source.
It is equal to the amount of light hitting one square foot of surface one foot away from the light.
Essentially, the higher the lumens, the brighter the light. 1 lux = 1 lumen/m²
Lumens per watt
This truly shows the efficiency of the LED product.
For example, a 200lm product consuming 3 watts of electricity = 66 lumens per watt.
Lumens per watt vary from product to product depending on the LED chip used, how hard the product is being run, and the construction of the fitting and how effective the heat sink is at removing the heat.
Beam angle
The beam angle is something you need to pay attention to when choosing the right LED lighting for the space.
This is as important as the Lumens.
Beam angle indicates the spread of light from the light source.
A narrow beam gives a concentrated light which is better for accent lighting. A wide beam gives a more general, softer light.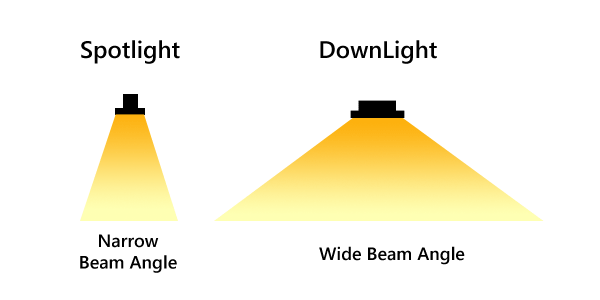 Dimmable or Non-Dimmable?
Dimming allows you to easily adjust light levels—and it saves energy.
CFLs generally dim poorly compared to incandescent or LED lamps.
No matter which type you choose, make sure the lamps you purchase are clearly labeled "dimmable."
If you are replacing track lights, downlights or accent lights, you should be aware that some transformers designed for older, less efficient light sources can cause dimmable LED lamps to flicker or dim poorly.
In these cases, it is not the lamp's fault. You can invest in LED drivers to replace your old transformers; this will also optimize the efficiency and life of your LEDs.
You might also look for products labeled "flicker free" or "plug and play," or get a kit with an integrated transformer, and consider upgrading to LED drivers later.
Warm White or Cool White?
The color temperature of a product is a linear scale of measuring the color of light.
Measured in degrees, Kelvin, warm light is measured in lower numbers and cool white in higher numbers.
It is down to personal preference whether you choose warm white or cool white.
Cool white is ideal for task-orientated areas like kitchens and laundries and areas that have a warmer climate as the lighting will help to make the rooms feel cooler.
Warm white helps to create a more intimate atmosphere suited to bedrooms and living rooms and these color temperatures create a more relaxing and comfortable environment.
A tip is to stick to just one color throughout an open plan living area, otherwise, the mixing of colors will be distracting to the eye.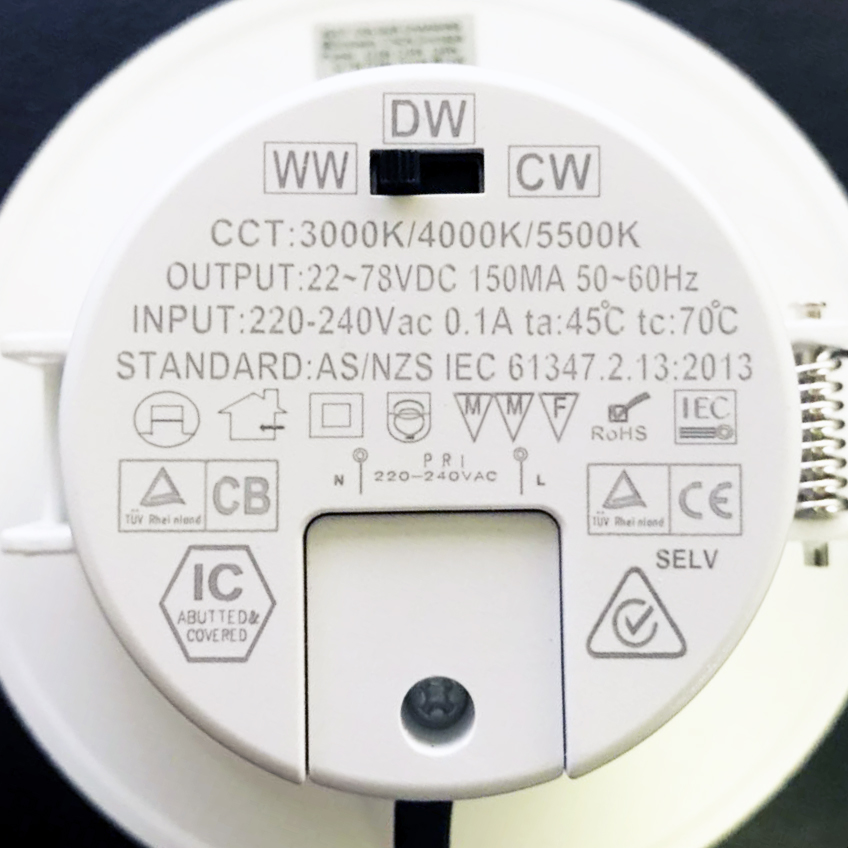 2700k – Interna – A very warm ambient colour
3000k – Warm white – halogen bulbs are this colour
4000k – Cool white – Once this was the only colour you could get fluorescent in
5000k – Natural white – This is a good working colour which is specified in hospitals
6000k – Daylight – Also known as pure white or cool daylight
CRI?
Another very important issue to consider is how a lamp renders color.
The color fidelity or accuracy of a light source is currently measured by the color rendering index (CRI), which has a maximum value of 100.
The CRI measurement describes how colors will appear in the light in comparison to a standard incandescent lamp.
Select lamps with a high CRI for your home's interior: 85 or above.
Lamps measuring 90 CRI or above will provide excellent color rendering. Soon more LED lamps measuring 90 CRI or higher will become widely available.