9W Philips Wiz Smart WIFI Light Bulb | E27 | RGBW
Product Information
This item is discontinued by the manufacturer.
Own it now, pay later

Easy-to-use smart dimmable bulb
that creates a relaxing atmosphere with warm, soft white light
1x smart dimmable bulb E26
Soft White
Control via voice or app
Only works with the WiZ app

Designed for the comfort of your eye
It's easy to see how harsh lighting can strain the eyes. Too bright, and you get glare. Too soft and you experience flicker. Now you can gently light up your world with LEDs designed to go easy on the eyes, and create the perfect ambience for your home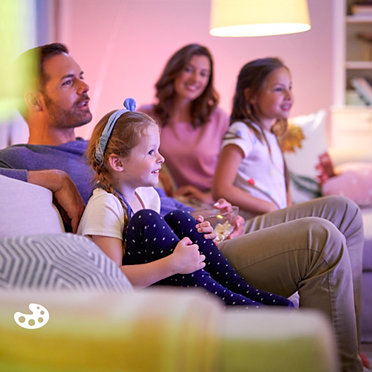 Millions of colours, pre-set static and dynamic scenes
Live life colourfully. Choose from a palette of millions of light colours to create an amazing atmosphere in your home. Dynamic light modes make any room glow in your favourite colour

Warm white light that dims and tunes
Create a cosy atmosphere with a thousand shades of relaxing warm white light. Use the WiZ app or favourite voice device to switch between different tones of white light and dim for the right mood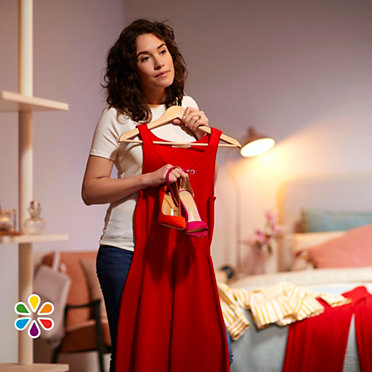 Light that shows true colours
See the true colours of your clothes when you select an outfit from your wardrobe – you can pair a red dress and red shoes with confidence and be sure the colours match perfectly

Instant app control
Adjust the lighting from anywhere using the free, easy-to-use app. No need to go from room to room to make sure all your lights are off. Control all lights wherever you are with the smartphone app for iOS and Android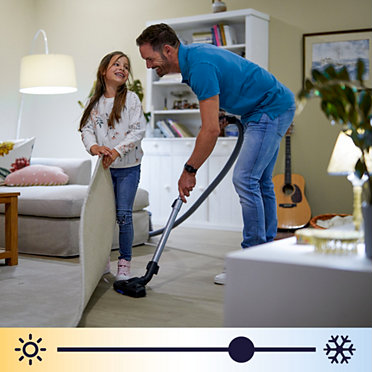 Cool white light that dims and tunes
Brighten up your home with a cool energizing daylight. Dim and tune via voice or app for the right light that supports your daily activities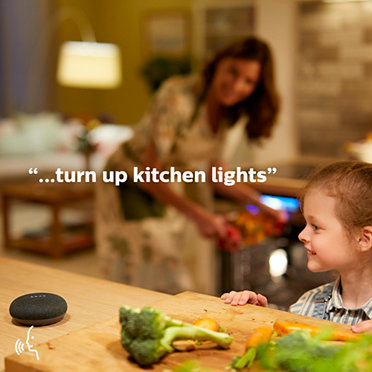 Voice control via Google Assistant, Alexa and Siri.
Get hands-free control of your lights and use your voice instead. With voice-activated devices from Google and Amazon or use Siri shortcuts, you can control your lights with just the sound of your voice.