Brilliant Smart Handy Camera with Motion Sensor | WiFi - App Control | Google Home & Alexa
Product Information
This item is discontinued by the manufacturer.
Own it now, pay later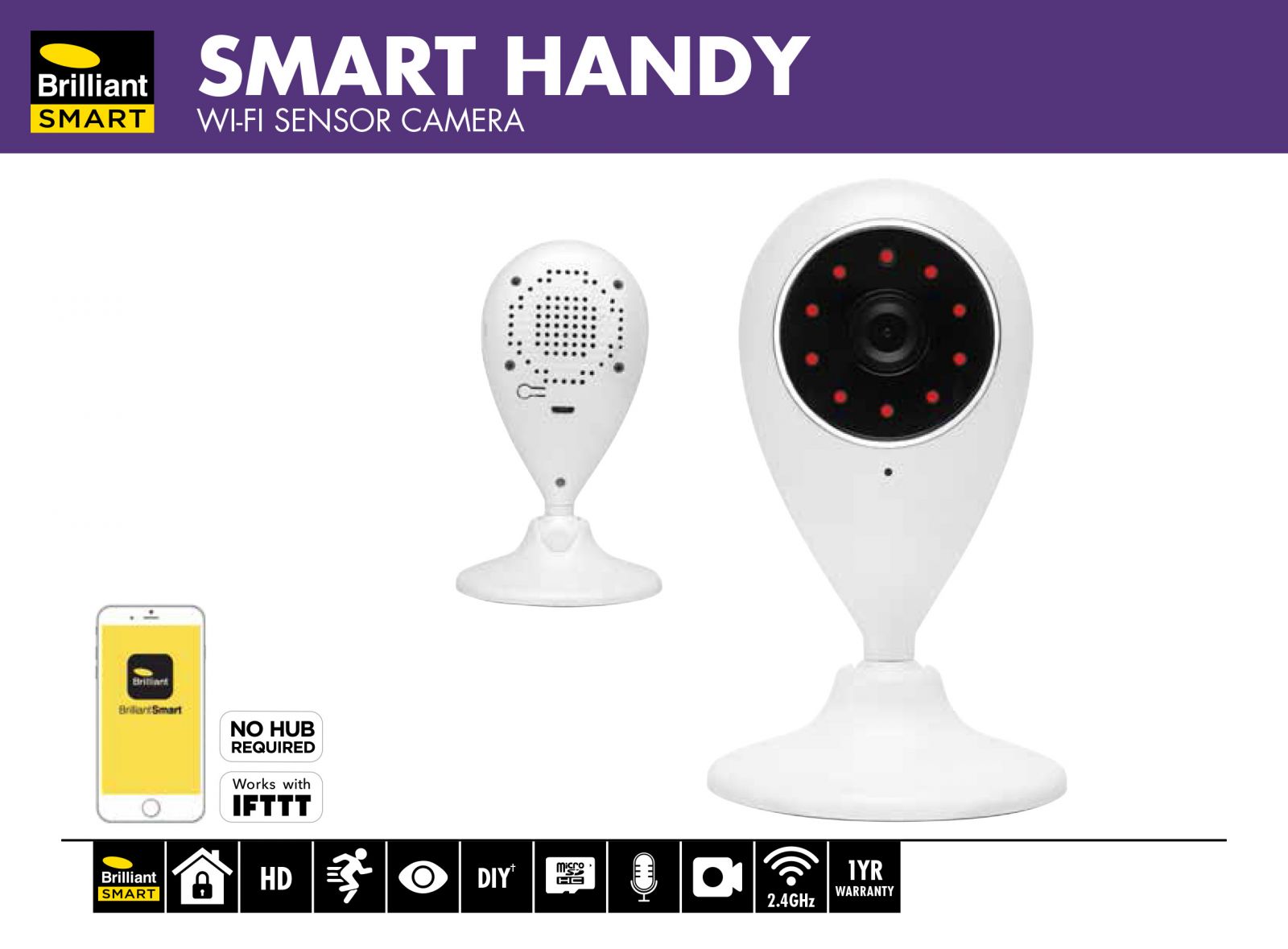 Connects to your 2.4GHz WiFi
HD 720P video streaming.
Image Frame Rate: 25fps for 1280×720.
Advance Motion Detection & Image Sensor:
1MP CMOS Sensor.
Built in infrared Night vision: 8 IR LED lights.
Supports extended TF-card with built in Micro SD Card Slot
Two way audio – phone to camera to phone.
Record direct to phone and memory card.
Automate your day by setting timers and scheduling your devices to turn on or off.
Notification to phone when built-in sensor detects movement.
Connect adn view from anywhere via the app
Connects to other BrilliantSmart devices.
Others Also Bought