Minimalist Dining Chair | Bended Iron Rods Velvet Fabric | Black Frame Black Seat | Without Arms
Product Information
This item is discontinued by the manufacturer.
Own it now, pay later
Our Minimalist Dining Chair, an outstanding fusion of style and comfort, will elevate your dining experience.
This chair's sleek black frame and soft black seat are both expertly crafted from bent iron rods and plush velvet fabric.
| | |
| --- | --- |
| Material - Frame | Iron Rod |
| Material - Fabric | Velvet Finish Fabric |
| Warranty | 2 Years Replacment Warranty |
| Customizable - Frame Size | Yes |
| Customizable - Seat Fabric | Yes Available in PU Leather Finish |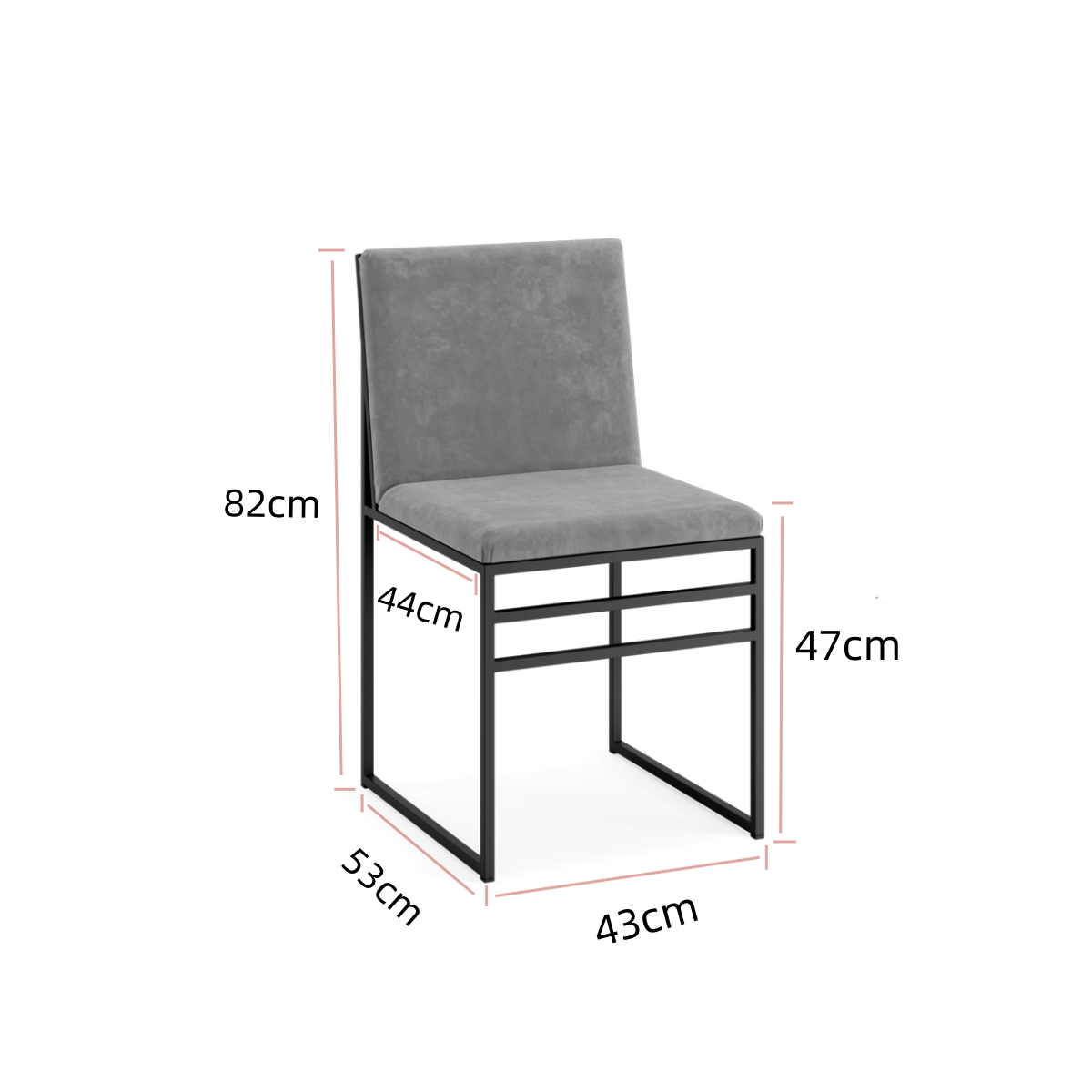 Q. Are Minimalist Dining Chairs suitable for small dining spaces? A.  Absolutely! The minimalist design of these chairs makes them perfect for smaller dining areas. They add an airy and uncluttered feel to the room. Q. Do these chairs require assembly? A. Most of our Minimalist Dining Chairs come fully assembled, so you can start enjoying them right away. Q. Can I mix and match different chair styles? A. Of course! Mixing chair styles can create a unique and eclectic dining experience that reflects your personality. Q. What's the weight capacity of these chairs? A. Our chairs are designed to support an average adult's weight comfortably, typically around 180 kg. Q. How do I clean and maintain these chairs? A. Cleaning is a breeze! Simply wipe them down with a damp cloth, and they'll maintain their pristine look for years. We offer seat panel replacment just in case there are any stain marks that can not be easily removed, please contact us for pricing. Q. Do you offer delivery to my door?  A. Yes, we offer a trackable courier delivery service to all Australian addresses, there is a flat rate shipping charge of $79.95 / order. Q. What if the chairs received are damaged? A. All you need to do is to send us a photo of the damage on the seating product and we will help you to replace the product.