Philips Hue Calla | 8W Black Outdoor Pedestal Garden Lamp | 40cm
Product Information
This item is discontinued by the manufacturer.
Own it now, pay later
All-round garden lighting
The lamp's cylindrical form provides an all-round illuminating effect. Place several lamps from the extension kit next to each other to light up a pathway or patio, or highlight an area in the garden to create the ideal outdoor ambience.
Colours
You can create any ambience you want with the Philips Hue Calla. Easily select any colour of light you want via the app. You can choose soft shades of white, create a romantic setting, or go for something a bit more lively. Any colour is possible. Save your favourite colour combinations in de app to find and use them again straight away next time.
Easy to operate
How does Hue automatic lighting work? You can use the wireless lighting system to easily adjust your lights according to your wishes by smartphone, computer or tablet. The Hue lamps with Hue LED bulbs are connected to the Hue Bridge, which in turn is linked to the app. Sound complicated? You can find all the information and accessories you'll need at Lectory. Discover for yourself how to easily set timers, adjust the brightness or choose your favourite colours for every room.
Specifications
The Hue Calla made from metal and plastic is extremely energy-efficient and resistant to all weather conditions. The lamp is 40cm high and 10.4cm wide. The LED bulb is included and equivalent to a traditional 49W bulb.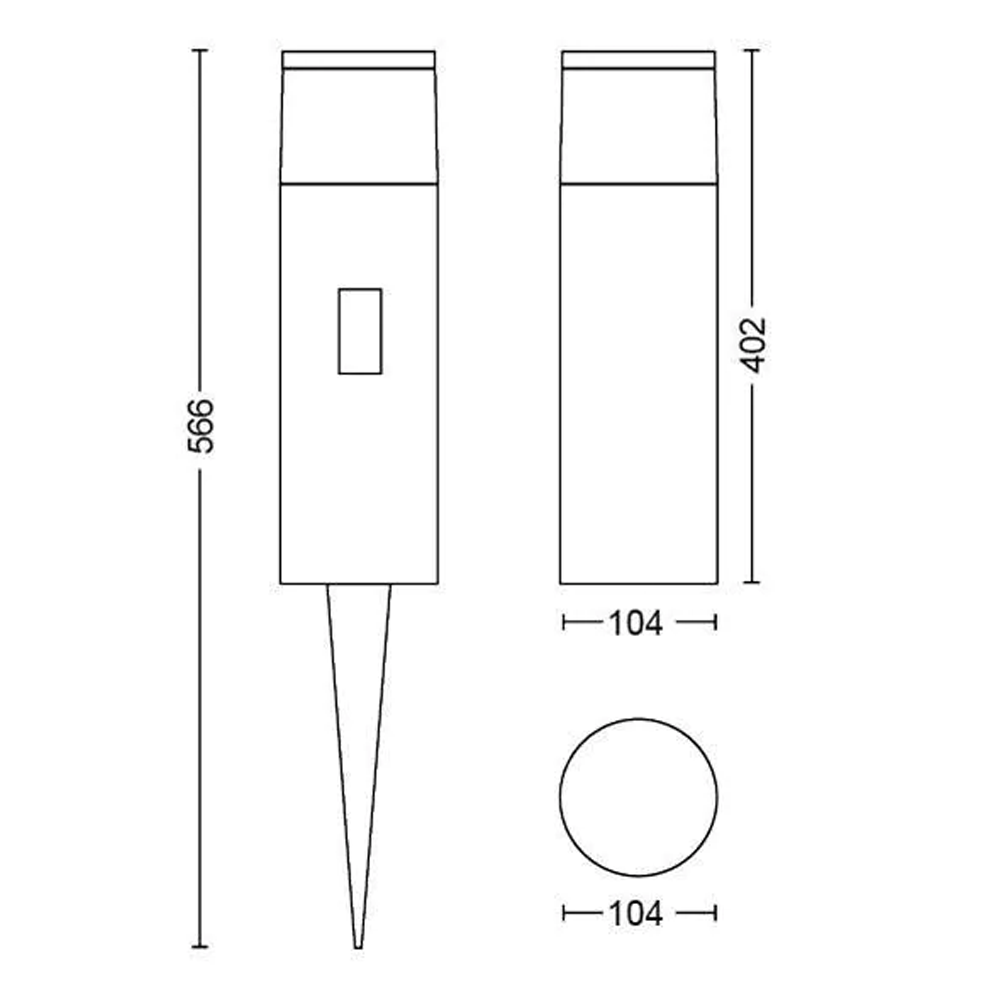 Others Also Bought