Nanoleaf Aurora Rhythm Module | Nanoleaf Smarter Kit
Product Information
This item is discontinued by the manufacturer.
Own it now, pay later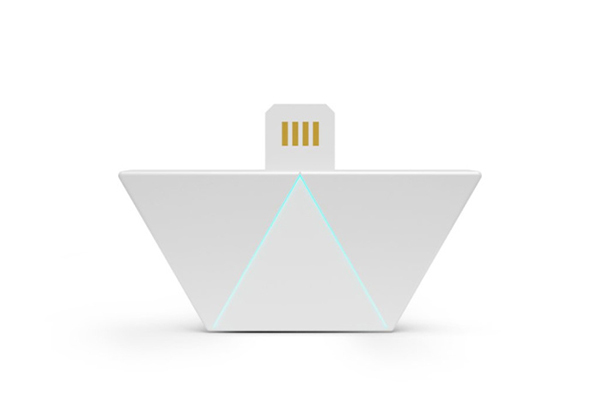 The Nanoleaf Rhythm Module has an integrated audio sensor to let each Light Panel adapt to sound in real-time, whether from music, movies, games, voice, and other sources. With its 3 control options (Nanoleaf app*, voice control, and physical button), this Rhythm Module is easy to adjust. Its voice control is also compatible with Siri, Google Assistant for added convenience. This Nanoleaf module is specially made as an add-on to the Smarter Kit.
The Nanoleaf Aurora Rhythm Module simply plugs into any of the Nanoleaf light panels and syncs the panels with sound in real-time. The module allows the light to react to music, games, movies, voice and other sounds. Watch your Nanoleaf light panels dance to music with the sleek Rhythm module! In addition to customising within the app, you can also toggle through saved Rhythm Scenes via its built-in button. Each Nanoleaf Smarter Kit supports up to 30 panels at a time. Open API + SDK to create your own Rhythm Scene from scratch.

| | |
| --- | --- |
| Input | 220-240V AC 55-60Hz |
| Model No | NL28-20XXTW-ACC |
| Compatibility | Google Assistant, IFTTT, Amazon Alexa, Apple Homekit |