Yale Unity Entrance Lock - Work with Apple Homekit [Option: WIFI Bridge + Key Pad]
Product Information
This item is discontinued by the manufacturer.
Own it now, pay later
Designed to suit the Australian market, the Unity Entrance Lock achieves patented digital deadlocking technology, locking both the internal and external handles of your lock. Meeting Australian lock standards AS4145.2:2008, SL8, and D8, you can be sure that the Unity Entrance Lock meets your security needs. Lock alert indications shows users the lock mode via a built in LED. The locks has three modes, Unlock (Green), Locked (Yellow) and Secure (Red).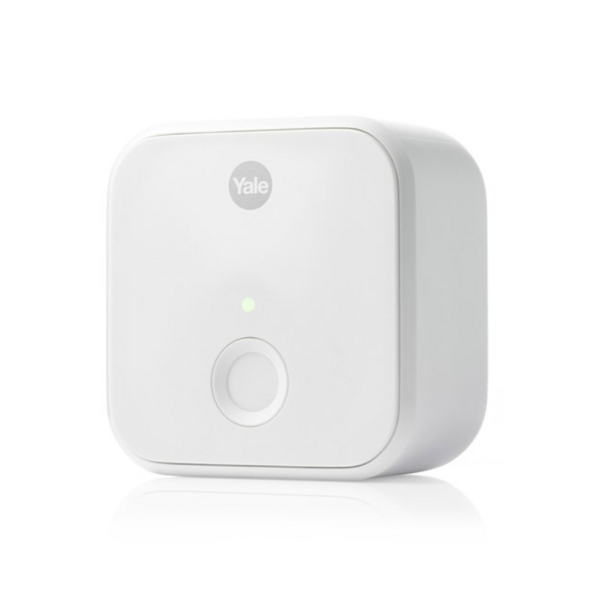 Controllable by either the Yale Access App, key card, or Yale Smart Keypad*, the Unity Entrance Lock provides you with a range of options to control your lock. The Yale Access App allows you to lock and unlock your door, grant access to others and keep track of visitor access, all via your smartphone. Grant users one-time access, access for a set period of time or a date range, avoiding any lost keys or having your keys stolen or copied.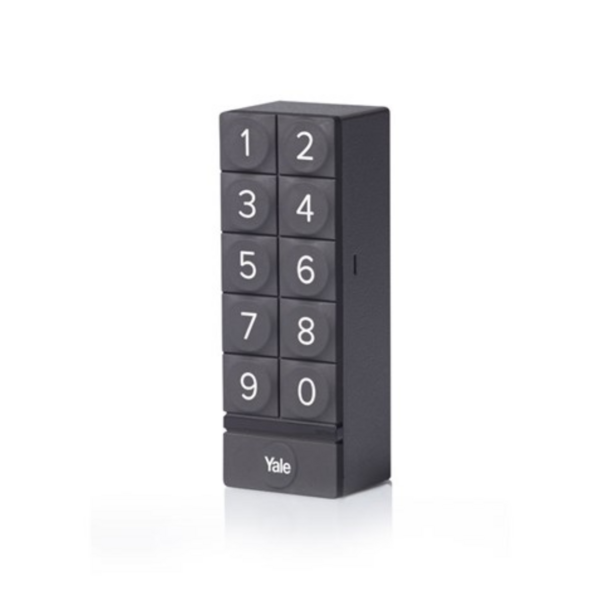 Using varying technologies including Bluetooth, Wi-Fi, and GPS as well as the Yale Access App, the auto-unlock feature unlocks your door as you approach. The door position sensor checks the status of the door and tells you if your door is securely closed and locked. This avoids inadvertently locking your door whilst the door is open.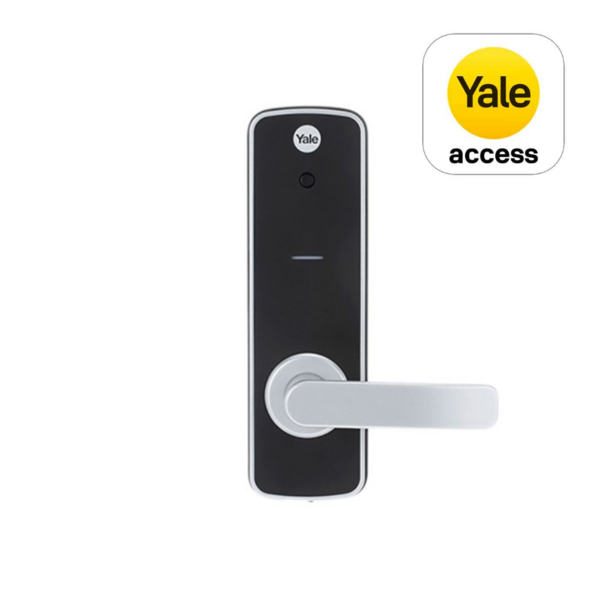 The Unity Entrance Lock can be upgraded with the Yale Connect Bridge*. The Yale Connect Bridge* allows you to access your lock from wherever you are. Allowing you to lock and unlock, change PIN codes and lock settings remotely. The Yale Connect Bridge allows 'Works with' ability, integrating into your Apple, Google, Samsung or Alexa smart home hubs.With the Yale Smart Keypad* you can lock and unlock your door via PIN codes. Yale Connect Bridge and Yale Smart Keypad sold separately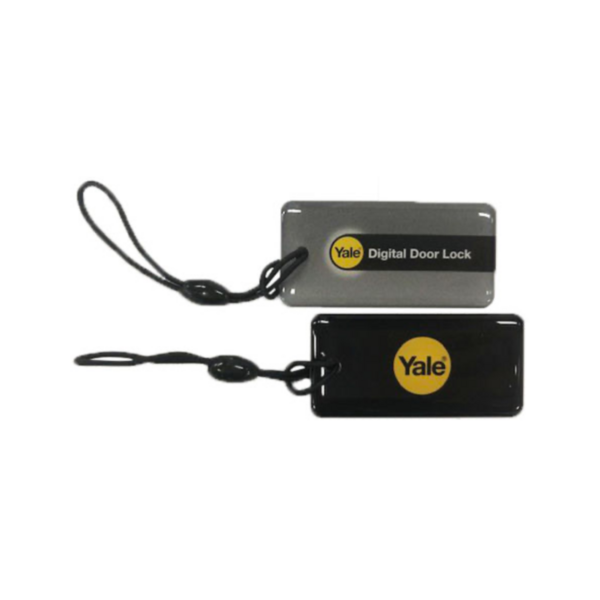 Digital Deadlocking
Digitally deadlock your door through the secure lockset mode, securely locking from both the inside and outside.

Lock Alert
Lock status indicated via LED, showing the lock mode: Secure (red), Locked (yellow) and Unlocked (green).

Total Control via App
The Yale Access App allows you to lock and unlock your door, grant access to others and keep track of visitor access

Auto Unlock
Auto unlocks your door as you walk up without the need to take out your phone. The door position sensor tells you if your door is open or closed.

Tailor User Access
Use either the Yale Access App, Yale Key Tags or upgrade with the Yale Smart Keypad to access your lock.

Key Free
100% key free. No cylinder means no lost keys and no pick and bump break-ins.

Yale Connect Bridge
Unlock and lock your door from wherever you are. Allows you to integrate the Yale Unity Entrance Lock with Google and Amazon home automation systems, Apple Homekit Compatble.
Part number: YAL-AC02-ANZ

Yale Smart Keypad
Lock & unlock your lock using your Yale Smart Keypad.
Part number: 05/301000/BL
Australian Standard:

AS4145.2.2018
SL8 Security
D8 Durability
Australian Standard AS1905.1-2015 Fire Resistant Doorset

Compliance RCM: Australian Electrical Regulatory Compliant
IP Rating: IP54
Operating Temperature: -25-70c
Humidity: 0-90%
Power: 4 x AA Alkaline batteries
Battery Life on lock: approximately 12months
RFID MiFare: (2 x Contactless Key Cards)
Finish: Silver powdercoat with black nylon
Use: Entry doors. Not for use on doors where the internal escutcheon is exposed to outside elements. Eg: Outdoor gate.
Backset: 60-70mm backset (70mm latch sold separately – Y530-2SC
Lock Type: 530 Latch
Door Thickness: 35-60mm
Volume Settings: Mute, Low, High
Low Battery Warning: 20%
Phone Requirement: iOS (11.0 or higher) or Android (6.0 or higher) smartphone

3 Years Manufacture Warranty