Philips Hue LED Strips Review
Author: Philippe Regnier Date Posted:17 August 2016
Philips Hue is a Connected Lighting solution for the home. By simply plugging the Hue bridge to your home Internet router, the system allows you to control your lighting equipment via a smartphone or tablet and trigger light scenes.
Philips has been pioneering the Connected Lighting field and is still today the most comprehensive portfolio of smart lights whether you are looking for white light, tunable white or mixed white and coloured lights. The portfolio includes numerous solutions from standard lamps to luminaires.
In addition to this growing portfolio of lights, Philips Hue offers a range of wireless wall switches with the Philips Hue Tapand the new Philips Dimmer Switch. The first one uses kinetic energy and therefore does not require batteries whereas the latter rely on a button cell battery.
Philips also has an open API for developers which means that anyone can develop apps that will control Hue lights. You can find hundreds of apps on the Apple App Store and Google Play Store.
They all aim at specific ways to use your lights like dynamic mood lighting, parties with music synchronization, kids friendly interfaces or basic control interfaces to simply replace the Hue app if you don't like it.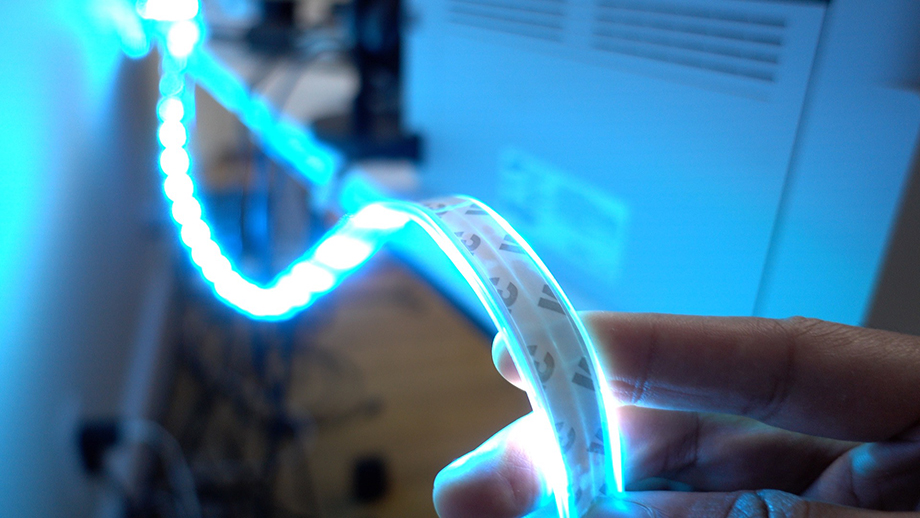 The system openness and integration goes well beyond these apps and there is actually a growing number of integration possibilities between the Hue system and other smart home solutions.
I won't give a comprehensive overview here but it's good to know that Hue is now compatible with the Apple HomeKit and Google Works with NEST ecosystems.
This means that you will have tons of smart products potentially interacting with Hue.
Some examples to highlight the potential benefits of those ecosystems:
Controlling your lights with SIRI voice control from Apple
Flashing red lights when a smart camera detects movement in your house while away
Turning on lights to improve visibility and allow smart cameras to see through smoke when smoke detectors trigger the alarm
Smart door lock turning lights on automatically when entering at night
The Lightstrip Plus, similar to the first version, also displays 16 million colours and is easy to install with the double sided 3M tape. But then it takes the performance to another level. Here are the key additional features:
Length of 2m but extendable up to 10 meters using 1 meter extension sets
Light output of 1600 lumens for the base module (equivalent to two 60W incandescent lamps) up to 1650 lumens when extended beyond 2 meters
Tunable white light from 2000K to 6500K (very warm to very cold white light)
For a complete list of the specifications, please click here.